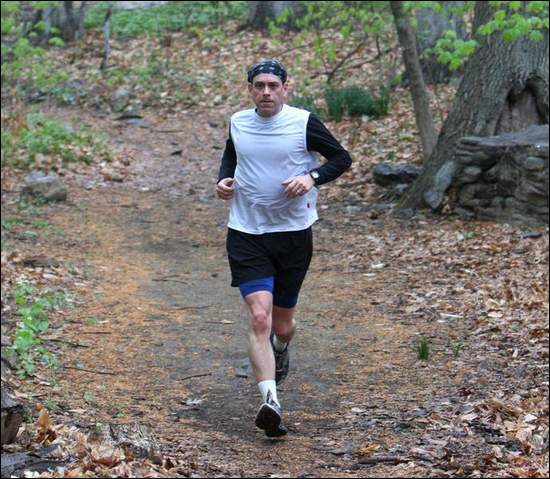 OK, this has nothing at all to do with personal injury law. It has to do with running. (But if you look, you can find a social media tie-in at the end.)
For those that don't know, I'm the founder and race director for a 1/2 marathon trail race in Westchester County. I wrote about this two years ago as we prepared for the inaugural event.
And yesterday The Journal News did a feature story about our 3rd edition of the race (Paine to Pain half-marathon a local gem).
This was the lede:
Trail runners are by nature a different breed. They're not your ordinary marathon runners.

"There's a difference between being a runner and trail runner," Mamaroneck resident Nina Steinberg said. "Trail running is a lot of ups and downs. We're proud of coming home splashed with mud and dirt. We're a funny group. We wear our dirt as a badge."
I'm quoted extensively regarding the work done to create the event, starting in 2002.
So in putting on this race, I've met a lot of people. Not the meet as in I'm-following-you-on-Twitter meet, but as in hundreds of  real people in my own community knowing me as a person.  I didn't create the race as a form of networking, of course, but when people get involved in community events it is a natural by-product.
And that may be some food for thought as people go gaga over all those new "followers" they have on Twitter.
UPDATE: Some reviews of the race are at the Paine To Pain blog.