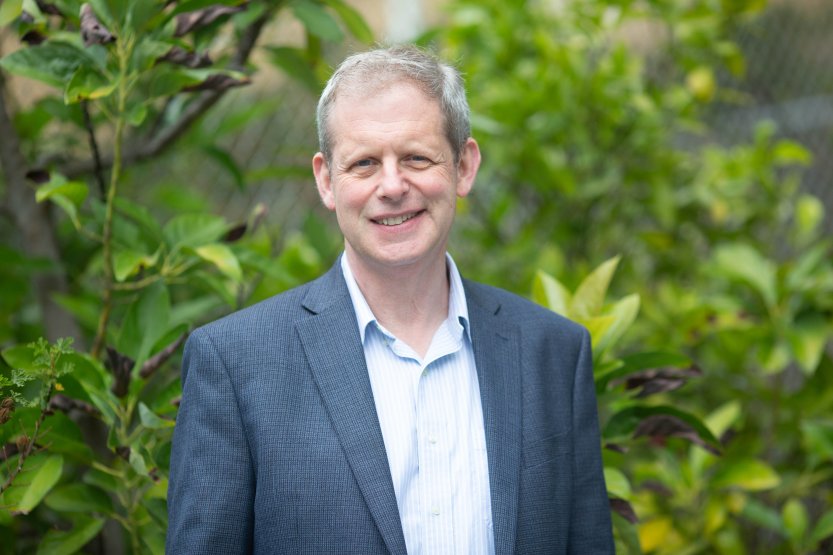 Back in June, I wrote about New York's attempt to force blogs and other social media websites to have a reporting mechanism for "hate speech."
Since the new law goes into effect December 3rd, and there is a lawsuit challenging its constitutionality, I write again.
First off, I used quotes around "hate speech" because there is no legal definition that comports with the First Amendment. ("I know it when I see it" is not a definition.)
There's no real definition because it's impossible to define words that "vilify" or "humiliate" others. But that does't stop New York from trying:
"HATEFUL CONDUCT" MEANS THE USE OF A SOCIAL MEDIA NETWORK TO VILIFY, HUMILIATE, OR INCITE VIOLENCE AGAINST A GROUP OR A CLASS OF  PERSONS
ON THE BASIS OF RACE, COLOR, RELIGION, ETHNICITY, NATIONAL ORIGIN, DISABILITY, SEX, SEXUAL ORIENTATION, GENDER IDENTITY OR GENDER EXPRESSION.
Most standup comics would have trouble under this law if they presented their material on a blog without a complaint mechanism — or if you wrote about their material on a blog. Basically, you couldn't write much of anything about the social commentary from Lenny Bruce, George Carlin or Dave Chappelle.
When I previously discussed this, I wrote:
"Vilify? Humiliate? According to who? Such vague language is the hallmark of legislation struck down on First Amendment grounds.
Most anyone can claim they are humiliated by most anything someone writes about them, unless I guess, the words came off their own keyboard.
Did someone use the wrong pronoun? "How humiliating! Where to do I report this hateful 'conduct'?"
Interestingly the bill does not say that if a "hate speech" comment is made by someone that it must be reported to any government authority. It simply requires that a website have a reporting mechanism to it, and that it must have a policy in place.
In other words, it's a fundamentally toothless piece of performative legislation, except for the fact that it compels speech — it compels websites to come up with a reporting mechanism and policy.
Scott Greenfield thinks it doesn't apply to him, and he may be right. His rationale is that Simple Justice doesn't exist for "profit-making" purposes. He writes, as I do, whenever he wants, and about whatever he wants, and if you don't like it you don't have to read it. There is no fee to read. Go suck an egg. End of story, etc.
But what is the definition of a profit-making blog? The text of the bill doesn't actually say:
(B)  "SOCIAL  MEDIA  NETWORK"  MEANS  SERVICE  PROVIDERS,  WHICH,  FOR PROFIT-MAKING PURPOSES, OPERATE INTERNET PLATFORMS THAT ARE DESIGNED TO ENABLE  USERS TO SHARE ANY CONTENT WITH OTHER USERS OR TO MAKE SUCH CONTENT AVAILABLE TO THE PUBLIC.
If I ran crappy Google ads on this site, the Attorney General could claim it qualifies as a direct revenue source as soon as one person clicked an ad and I made a dime. Would a tip jar on the side bar qualify?
Could a creative Attorney General claim that a law blog is used for indirect profit-making purposes? "Look, Mr. Blogger, every time you write you elevate your profile, and that leads to more business!"
In other words, pretty much the same argument if a lawyer wrote an op-ed, a law review article, gave CLE lectures or made television appearances. It doesn't take a genius to argue that this is done as an indirect means of making profit, regardless of the attorney's actual motivation in writing.
Yes, it's a crappy argument, but would an Attorney General that already championed a bill that violates the First Amendment care?
This is what the law demands of a "profit-making" social media network. Rather than fight over whether I qualify, I prefer to come up with a policy.
First the language:
A SOCIAL MEDIA NETWORK THAT CONDUCTS BUSINESS IN THE  STATE, SHALL PROVIDE  AND  MAINTAIN A CLEAR AND EASILY ACCESSIBLE MECHANISM FOR INDIVIDUAL USERS TO REPORT INCIDENTS  OF  HATEFUL  CONDUCT.  SUCH  MECHANISM SHALL BE CLEARLY ACCESSIBLE TO USERS OF SUCH NETWORK AND EASILY ACCESSED FROM  BOTH  A SOCIAL MEDIA NETWORKS' APPLICATION AND WEBSITE, AND SHALL ALLOW THE SOCIAL MEDIA NETWORK TO PROVIDE A DIRECT RESPONSE TO ANY INDIVIDUAL REPORTING HATEFUL CONDUCT INFORMING THEM OF  HOW  THE  MATTER  IS BEING HANDLED.
And now my policy:
Reporting mechanism: My contact information is on my website, and the comments on the blog are currently open.
Policy: It's my blog and I will accept or reject such comments as I so choose. I do not seek your approval, or that of any governmental official, to make my decisions. I might take action from a complaint, or I might not. I might tell you I took action, or I might not. I answer to no one. That is my policy.
Do you think my policy looks like a great, big middle finger to the New York government? Well, you might not be wrong. But the state doesn't tell me what my policy must be, only that I must have one. And now I have one.
Currently, Eugene Volokh is refusing to put a policy in place and challenging this idiotic law on First Amendment grounds with the assistance of the Foundation for Individual Rights and Expression (FIRE): LAWSUIT: New York can't target protected online speech by calling it 'hateful conduct'
FIRE/Volokh point out that merely calling the words on a digital page conduct doesn't make it so. It is speech:
The law is titled "Social media networks; hateful conduct prohibited," but it actually targets speech the state doesn't like — even if that speech is fully protected by the First Amendment.
Performative legislating sucks, be it from the right or the left.
Update: On February 14, 2023, this law was blocked by a Judge Andrew L. Carter, Jr. (S.D.N.Y.), as violative of the First Amendment. Eugene Volokh has the decision at the Volokh Conspiracy at Reason.