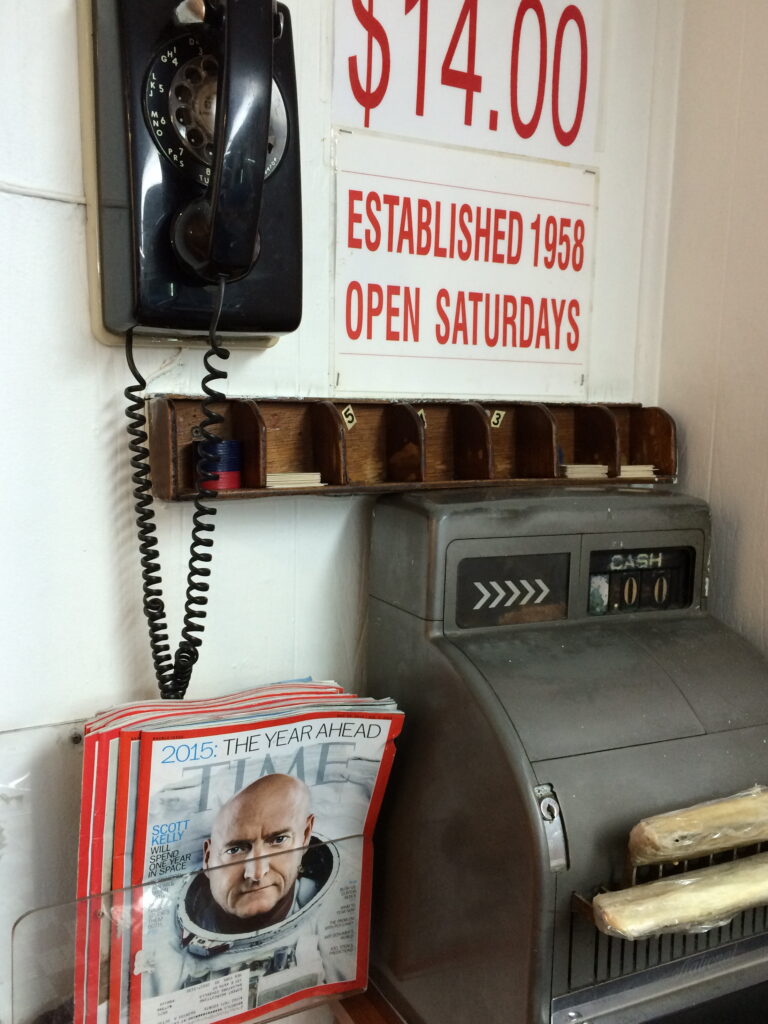 Over at The Lawyerist, Sam Glover is having a contest for the best lawyer website, a contest I would never win as I hate mine.
I skimmed his piece and then went to get a haircut.
My barbershop has a rotary phone, which you can see here. And an old time cash register.
The shop doesn't have a Twitter or Facebook account, no Flikr, Tumblr or Instagram.
What they do is this: They give good haircuts at a good price. There is a barber's pole attached to the building.
I don't care what business you are in, be it goods or service, this is something to think about: That barbershop is always crowded.