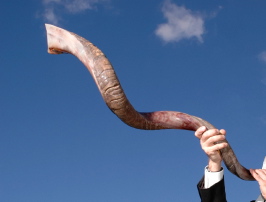 The Jewish High Holy Day of Rosh Hashanah starts this evening. And just in time for that comes a Blawg Review with that very theme.
So if you want learn a tad about why the Jewish New Year doesn't fall on the first day of the calendar new year, for instance, head over to Ron Coleman's Likelihood of Confusion where he hosts Blawg Review #280. He also gives us the inside scoop on what happened this past week, legal-wise, while you were off enjoying the last week of summer.
And to those celebrating the New Year, L'ShanaTova Tikatevu. Wishing you a happy, healthy and sweet new year.