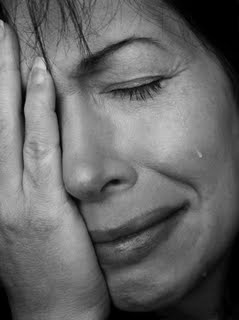 A year ago I wrote my thoughts on what I'd like to see in a Supreme Court justice to replace David Souter in The SCOTUS Nominee and The Tissue Box Test. This probably doesn't come as a great surprise, but one year later, with Justice John Paul Stevens having now announced his retirement, those thoughts haven't changed.
I was looking for someone who had fought uphill battles for people in need. Supreme Court short lists always seem to be filled with those from academia, BigLaw or former prosecutors. And traditionally missing were those who had stood in the well of the courtroom with people whose bodies or spirits were broken or severely compromised.
In fact, it was that desire to find out what kind of people that Justice Sotomayor had represented that led me to find, last year, that she had named her solo law firm Sotomayor & Associates. While others were interested in how she would rule on hot-button political issues, I wanted to know who she had stood up for. I wasn't looking for the minor ethics lapse that I stumbled upon, and wasn't intending to cause a small kerfluffle, I just wanted to know who she had actually done work for.
I was heartened when I read in The New York Times last week that, when a clerk was interviewing for a clerkship, Justice Stevens pulled a plaque off his wall that honored him with a small town lawyer award. Not because he was a small town lawyer, but for the kinship he felt. The short piece, part of a longer piece on memories of Justice Stevens, read:
DURING my clerkship interview with Justice Stevens, we talked about our hometowns. When I mentioned that I had grown up in a small town near Seattle, he leapt from his chair and pulled a plaque off the wall. It read: "Small Town Lawyer of the Year: Associate Justice John Paul Stevens." It had been given to him a few years before by the bar association of Poulsbo, Wash.

At the time, I was puzzled that the award was so meaningful to him. I shouldn't have been. Although Justice Stevens has always practiced law at the highest levels of the profession, his modesty would make him feel right at home in a place like Poulsbo. He may not have actually been a small town lawyer, but he was definitely a kindred spirit.
While that doesn't mean that Stevens fit the definition of what I would be looking for, at least his heart was in the right place.
Will our next SCOTUS nominee know what it's like to struggle on behalf of the desperate and downtrodden, in at least one part of a distinguished career? One can only hope.
More:
Stevens Retiring: Time For A Trial Lawyer (

Norm Pattis

)


…The current court is composed almost exclusively of lawyer's whose blood runs pure blue with Ivy League pedigrees, big law experience and years laboring in the vineyards of the nation's federal appellate courts. Altogether absent from the court is anyone with substantial experience in the trenches where legal abstractions have the most direct impact on the lives of ordinary Americans…
Obama's Diverse Shortlist (

Orin Kerr

)


…Even if Obama decides on a former academic, he has to pick which kind of resume he wants. For example, does he pick the woman who was a full-time law professor at the University of Chicago from 1981 to 1993 (Wood)? Or does he pick the woman who was a full-time law professor at the University of Chicago from 1991 to 1995 (Kagan)? Obviously, these are big choices…

Birth Of The Trench Lawyer Movement (

Scott Greenfield

, 2009)


…In the trenches, we experience life, along with the huddled masses who care far less about whether a judge is a constructionist or originalist or texturalist. We know the consequences of decisions, together with the consequences of delayed decisions. Our view is ground level, and our understanding of how badly the law can hurt comes from holding the hands of the maimed. We know that people lie, cheat and steal, but we know that isn't limited to the defendants. We have philosophies, but we live realities…