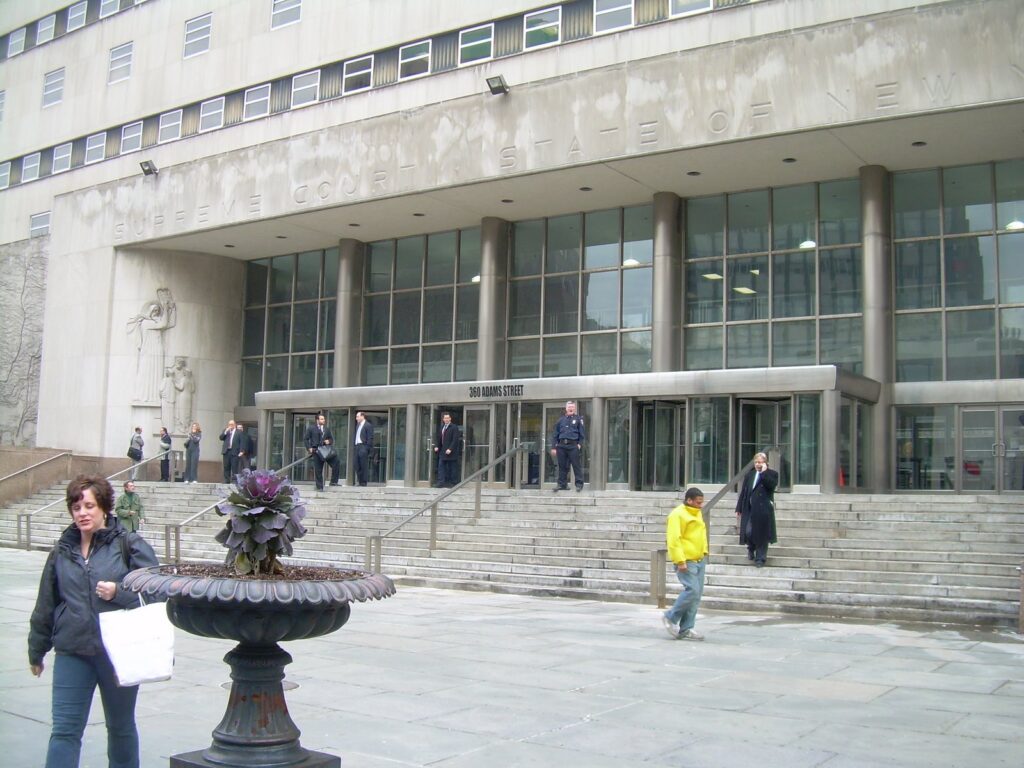 Three years ago a public health emergency was declared on a federal level. I was picking a jury in the Bronx as stories of the virus spread, and I quickly settled and got the hell out of there. I knew there was no way I would make it to verdict, and assumed it would be a long time before I would be able to resume. It was my last live court appearance before the world shut down.
That emergency will end on May 11th.
Since then the courts and lawyers have learned to navigate the world of litigation in a virtual manner. As the emergency sunsets, we should now utilize the new tools that we have all learned to use. It will be better for lawyers, clients and the courts.
In particular, this applies to the many, many court conferences that lawyers are compelled to attend that are better handled virtually. Some of these were little more than going to court, checking in in a 100+ case calendar call, and getting a new date to come back. Seriously.
Back in November 2008 I bemoaned the vast waste of lawyer resources by looking at just one Brooklyn courtroom, and conservatively estimated that $10M/year was being wasted there.
The majority of the time in that particular room was dedicated to preliminary conferences, compliance conferences, and discovery motions. Easily 95% of the issues were worked out by lawyers in the hallways, and then proposed orders submitted for signature. Hundreds of attorneys would file through this courtroom each day, and the 10 minutes of work you needed to do would take a few hours.
We need not go back to those days. There is no compelling reason that lawyers cannot be forced to "meet and confer" by phone to work things out. While it's the standard in federal court, it was rarely done in state court.
Live court appearances have their place, of course, especially for esoteric motions (rare in the personal injury field where most are routine claims that the other side is simply failing to comply with a prior order). I would happily appear for summary judgment motions, pre-trial conferences and settlement discussions. But I do not want to come because the case is on for trial the first time, just to get an adjourned date three months away.
Unless you bill by the hour, no one wants to walk into a courtroom and see 100 lawyers waiting. Or 50. Or even a dozen.
As we pull out out of the pandemic our courts ought to appreciate that forcing lawyers to work stuff out that can be worked out in the hallway will also save them time. We have new tools and new ways of doing things. We can do this. Those tools and skills ought not be squandered.
And if lawyers resist the efforts to "meet and confer," or create more problems by ignoring prior discovery orders, then the courts should start assessing costs. In New York, this isn't much on a monetary basis as it is limited by CPLR 8202 to just $100. But no one wants those assessed against them, despite being minimal, and it may help to decrease the court's workload when they see unreasonableness.
New York's trial courts, of course, are legendary in ignoring any form of costs or sanctions. Our appellate courts, by contrast, will often impose costs. (For the out-of-town readers, this has nothing to do with legal fees, but things like court fees and printing fees.)
So as we emerge into the bright light of day post-pandemic, the courts should seize the opportunity to make the most of the skill and tools we have acquired these past three years, and improve upon what existed before.
For the love of God, please, no more cattle calls.