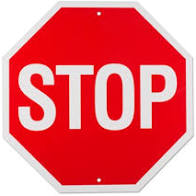 It's coming like a wave: The end of jury trials due to the coronavirus pandemic.
Jurors don't want to show up in crowded places, judges don't want them there, and none of them are to be blamed.
Suspended: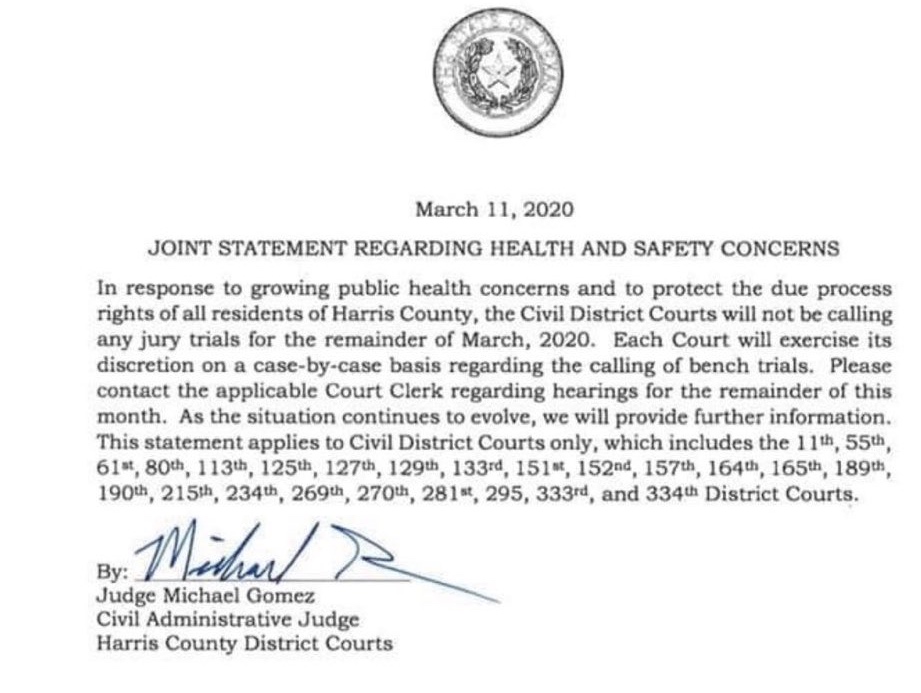 Houston (Harris County) – all civil trials
Michigan – all civil and some criminal trials: The Michigan Supreme Court has recommended that all civil jury trials in the state, as well as all criminal jury trials where the defendant is not in custody, be adjourned due to concerns about the COVID-19 coronavirus pandemic.
All civil and criminal (grand and petit) jury selections and jury trials scheduled to commence now through April 10, 2020 before any district or magistrate judge in any courthouse in the District of Connecticut
This will become a deluge.
Previously: How New York Courts Should React to the Coronavirus
Update: A friend emails me that he is picking a jury in on of the New York counties, that they are jammed into a small room, that two of the potential jurors are doctors, and that this was a "complete disaster" waiting to happen:
we had two doctors on our panel yesterday – one was at Lenox hill in the city and the other at Elmhurst – they both told us privately that bringing in jurors to central jury and then up to the rooms for jury trials defies every warning given so far by the government or health care providers and in their professional opinions it is a complete disaster.
Update 2: The Southern District of New York will suspend jury trials (and naturalization ceremonies) set to start next week, as per the NY Post.
Update 3: Maryland – "All civil and criminal jury trials in the Circuit Courts throughout the state of Maryland scheduled to begin on March 16, 2020, through April 3, 2020, shall be suspended on an emergency basis"
Update 4: New Jersey: "Effective immediately, the Judiciary is suspending jury service for new trials,"
I'm going to stop with the updates, as of Friday morning 3/13, as it would be a full time job to keep up with the deluge to come.