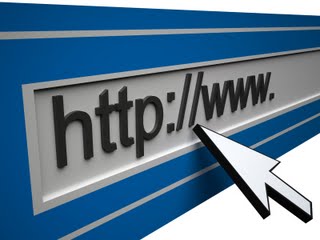 Former Clinton White House lawyer Lanny Davis weighs in on the issue of medical malpractice "reform" in a WSJ interview with Ashby Jones where he spends time whining about punitive damages.
And it's pretty clear to Andrew Barovick, that Lanny Davis is utterly clueless. And the PopTort noticed too, pointing out that the entire state system only had six such cases in an entire year. For medical malpractice, punitive damages is a non-issue;
Hey, Brian Wilson has a modest proposal, why not just get rid of all the personal injury lawsuits?
And if you're a personal injury lawyer, how do you feel about being one?
The NYT ran with an editorial on a case against McDonald's regarding fried chicken and a hot-pocket of undrained oil that burned the lips of a customer. The WSJ Law Blog wants to know if this is the next tort "reform" talking point;
Of course, some lawyers just seem hell-bent on embarrassing themselves;
And while on the subject of medical malpractice, here's the story of a rogue butt-enhancer. No, I didn't make that up;
Other interesting stuff:
FindLaw, that paragon of brilliant blogging that seeks to further embarrass the entire legal profession, is now looking for new writers for it's dreck-blogs. Legal experience is not necessary. Really, you can't make this stuff up;
And more in the crap attorney search department, Bob Ambogi rips BestAttorneysOnline.com to shreds then comes back to pulverize them some more, and then shovels dirt on this clueless company's grave. Woe unto the lawyer that outsources his or her marketing (and ethics) to one of these attorney search outfits;
Class action lawsuits against Toyota could cost the company $3 billion;
When 911 calls get released to the public, is there a violation of privacy rights involved?
Congressional candidate Joe Walsh backs down in dispute with rocker Joe Walsh over use of one of his (rocker Joe's) songs;
New York City gets a new official condom, which has nothing whatsoever to do with the law, but it's my blog and I get to link to stuff like that if I want;
My brother Dan is not the only one to get personal letters from SCOTUS; Justice Thomas opines on McDonald's;
I've been meaning to get around to this for awhile: In case you hadn't noticed, Colin Samuels of Infamy or Praise fame has been doing outstanding round-ups of the legal blogosphere in his "Round Tuit" postings. Unlike my brief commentary by providing links — where I try to send you away from here — he does in depth analysis of life in the legal blogosphere. If he isn't part of your RSS feed, then you are missing something good;
And Niki Black has Blawg Review #254 up at Sui Generis, focusing on International Women's Day and National Women's Month.