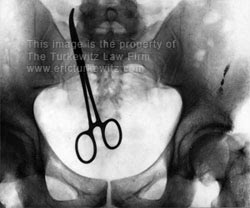 The tort "reformers" won't be happy with this; yet more evidence that medical malpractice lawsuits are not the problem with healthcare costs.
OK, here you go, short and sweet, the lede:
Fewer medical malpractice payments were made on behalf of doctors in 2009 than any year on record, according to the National Practitioner Data Bank.

This finding contradicts claims that medical malpractice litigation is to blame for rising healthcare costs and that changing the liability system to the detriment of patients will not curb costs.

The value of malpractice payments was also the lowest since 1999. Adjusted for inflation, payments were at their lowest since 1992, a Public Citizen analysis of the NPDB shows.
Also part of the article, malpractice payments on behalf of doctors equals just 0.14 of 1% of overall US healthcare spending.
And for that, there are people who want to close the courthouse doors.
You can read the rest here: Analysis: Medical malpractice payments continue to fall.
——————–
And prior commentary from me here:
hat tip: JusticeDotOrg