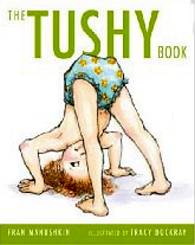 My wife hurt her tushy bone this past week at a water park. Should she sue?
First off, the lede is not a joke. She was at Jungle Jim's waterpark in Rehoboth Beach, Delaware. Their largest slide has a particularly sharp drop near the top, causing an injury to her coccyx severe enough to warrant a visit to the emergency room and a supply of Percocets. Whether it is broken or badly bruised didn't seem important to the ER staff as there was no treatment for it except pain killers.
Two facts seemed particularly important, from the legal end:
First, she was told by someone at the first aide station (where they gave her Tylenol) that sometimes people wrench their back on that attraction; and
Second, no one took her name or filled out any kind of report.
So they have a ride that they know causes injuries and are failing to track the injuries. This means, of course, that if it is their policy not to take reports, and if they are ever sued for an injury and are asked about prior reports to see how dangerous the ride is, they can simply reply that they don't have any. That's called turning a blind eye to a problem. And the witnesses are gone.
But also lurking in the liability background is the doctrine of "assumption of risk." In New York, where I practice, that means that "by engaging in a sport or recreational activity, a participant consents to those commonly-appreciated risks which are inherent in and arise out of the nature of the sport generally and flow from such participation. Participants properly may be held to have consented, by their participation, to those injury-causing events which are known, apparent, or reasonably foreseeable consequences of participation, but not to unassumed, concealed, or unreasonably increased risks."
That language above comes from last week's appellate decision in Farrell v Hochhauser, where a high school wrestler contracted herpes simplex I while participating in a wrestling match. The court tossed out the suit because the risk of infection in a sport with close bodily contact is known.
And in another recent New York appellate decision, the court tossed the suit of a skydiver that was injured. The lower court had permitted the matter of Nutley v. Sky Dive the Ranch to go forward, but a panel of the First Department reversed. This case was the subject of extended discussion and commentary, at John Hochfelder's New York Injury Cases Blog. The court wrote:
Here, the risk of the main parachute failing to open during a tandem sky dive was perfectly obvious. Indeed, plaintiff was given a reserve parachute. Plaintiff failed to raise a triable issue of fact as to whether the injury-causing event resulted from defendant's negligence, creating unique and dangerous conditions beyond those inherent in the sport.
By contrast, an unusual Little League suit resulted in a $125,000 settlement after a kid was badly injured sliding into second. It sparked much comment at Overlawyered and an article in LawyersUSA Online where I was quoted on the subject. It seems apparent to me that the usual hurdles of the assumption of risk doctrine were overcome based on that case's particular fact pattern and an issue with the bases that were being used.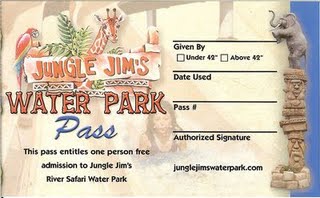 So, returning to my wife's tush, it would appear that (under New York law) this would be a particularly troublesome case to bring due to assumption of risk. Except for that part about Jungle Jim's failing to track the injuries that take place on the attraction. The failure to track makes it impossible to determine if this attraction at Jungle Jim's has more injuries than others.
Most people, I think, when going on a roller coaster or water park type ride, make the assumption that it is the fear of injury and death that provides the fun, and assume that actual injuries pertain mostly to those with cardiac conditions or pregnancy. There is also some jostling to be expected, and the odd bruise here and there.
But if the ride repeatedly causes injuries, is that something "commonly-appreciated" or a danger that is readily apparent from the sport or recreation? This could, conceivably, crack open the liability door, though that could take substantial work if records aren't being kept.
And what is the law in Delaware where this event happened? While I assume it is similar to New York, I'm not a particularly litigious person, notwithstanding my career choice, so I'm not going to find out. I assume anyway that after a few weeks my wife will be fine. Even if the liability door was open, I would reject the case based on these injuries.
On a final note, when searching for tushy graphics to use on a blog, it is advisable to turn on the SafeSearch feature of Google.