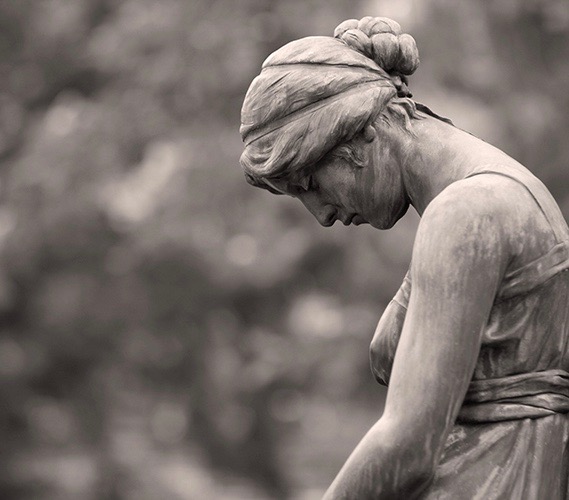 The bill had sailed through New York's Assembly for three decades. Then in June 2022, it finally passed the state Senate 57-6.
Late last night, seven months after it finally passed, Gov. Kathy Hochul vetoed the bill. There wasn't enough time to study it, she said.
Seriously. That was an excuse.
That bill is the Grieving Families Act, an update to New York's first-in-the-nation wrongful death law, in 1847.
The law, as it currently stands — and has stood since the time that southern states still allowed people to own other humans and work them to death — gave the immediate families of those killed by negligence the right for recompense for pecuniary loss. Essentially, the lost wages of the family breadwinner.
The bill Hochul vetoed, which I wrote about in 2017 and again in July 2022 after it finally passed, is an update to bring New York into line with 48 other states, including the deep red south. It would permit recompense for grief to close family members in addition to the lost wages.
Now no one would ever pretend that money is a perfect solution to the lost life of a loved one, as nothing in this world would be. But we use money as a yardstick to measure accountability as it is the best tool we have. And I know from firsthand experience that the overwhelming majority of New Yorkers agree with this as I, and every other personal injury attorney, ask this as a standard question during jury selection. Rare is the person that says no, even though they know that this would be the ticket to getting bounced from the jury panel.
In addition, the Grieving Families Act extends the statute of limitations from its current dismal two years to three and one-half years.
Why is two years dismal? Aside from trying to recover from the grief, a family must also petition the Surrogate's Court for letters of administration. Because without letters, you don't have a proper party under our Estates Powers and Trusts law to bring suit. No standing.
Think that's easy? The two years is not measured from the time letters are issued by the Surrogate, but from death. I currently have a petition pending in one county for 16 months. 16 months! Do the math.
Hochul tried to claim that she wanted a reasonable bill. She said so in an op-ed in yesterday's Daily News. The Governor, and it dismays me to use this language as I voted for her, is full of shit.
Allow me to deconstruct the lousy excuses — bearing in mind that when one makes bad arguments it means that they don't have good ones:
First, she claimed, as I opened in this piece, that there wasn't enough time:
This bill passed at the very end of the legislative session; the bill was approved in committee and voted on by both the Assembly and Senate, in full, on the very same day. What was missing was a serious evaluation of the impact of these massive changes on the economy, small businesses, individuals, and the state's complex health care system.
Assemblywoman Helene Weinstein carried this bill for 29 years. Then there was another seven months after Senate approval. So this was not an honest excuse. As we say in other contexts, res ipsa loquitur. The thing speaks for itself. Or in this case, the calendar.
Hochul pretended to offer a compromise, which wasn't a compromise at all, but completely eviscerated the bill. She said it should only apply to those under 18.
So who does this exclude? Well, everyone that is retired. Because families don't feel grief over the negligent death of a retired parent?
It excludes the families of those that are unemployed or underemployed, which affects minority and immigrant communities more than white ones. Do they not feel grief over loss due to negligence?
It excludes stay at home, child rearing parents. Does the child of such a victim not feel grief? The spouse and the parents?
It excludes — get this — victims of medical malpractice. Do these families not feel grief when someone dies from medical negligence? Gosh, I wonder how that snuck into her "compromise?"
Hochul was not tinkering around the edges of the bill. She was completely neutering it.
So who was left? Kids killed in auto accidents? Is that about it? And the vast majority of those won't have sufficient insurance anyway, with insurance policies ranging from an unconscionable 25K to 100K?
And more excuses: She claims that she needs " time to look at data and grapple with complex issues, such as our state's unique constitutional prohibition against limits on damages."
Well, Governor, we don't have a "unique prohibition against limits on damages." That is utter nonsense. New York has had limits on damages since at least 1812: See: How New York Caps Personal Injury Damages. It's kinda on point.
But this excuse may be the one that really takes the cake: "It is reasonable to think that the legislation as drafted will drive up already-high health insurance premiums;
Well, there's no easy way to say this, so here goes: Dead people don't drive up healthcare costs. Sick people do. The insurance industry benefits when sick people die as healthcare payments stop. The insurance industry, oddly enough, doesn't like to talk about that.
So yeah, I call bullshit on the Governor. Her attempts to claim she cares about the issue are empty, and she will embarrass herself by further repeating it.
It can never be said enough times: When people make bad arguments it means they don't have good ones.