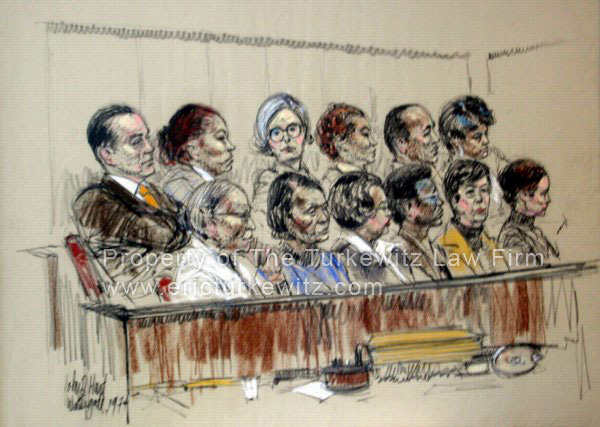 House Republicans like to claim that they believe in shrinking the power of the federal government and making sure that states retain the rights they were given in the Bill of Rights under the Tenth Amendment.
But that, apparently, is only what they say, not what they do. As I sit at my keyboard, Republicans are once again hypocritically attempting to subvert the power of states to make their own laws when negligent conduct by doctors injures patients. In a vote set for next week, the House is to decide on a bill that would, in part, cut a rationing board that could force Medicare cuts without congressional approval.  This board is the infamous (and mis-named) "death panels" that Sarah Palin tried to conjure up the debate over health care.
Because this cut would increase federal expenditures, the GOP figures it would take the opportunity to jump on a long-favorite subject of theirs: Granting federal protections and immunities to the medical profession when their negligence causes injuries to patients, under the guise of calling these cuts in federal funding. This would override state tort laws. Their touted theory is that, if there are less concerns about lawsuits, there will be less "preventive medicine."
They call this tort "reform," but we call it what it really is, a payback to the massive insurance-healthcare conglomerate that supplies so much cash to the Republican party. There is no other explanation, since the act of seizing more federal power and subverting state laws runs directly contrary to conservative political theory. Even conservative theorists agree. But the House Republicans are elected officials, and political theory takes a back seat for many of them to something vastly more important: Money.
It's also worth noting that cutting the rights of people who have been injured does not decrease Medicare expenditures. They tried this trick in Texas, and they found that costs escalated even faster than they went up elsewhere. See: The Failure of Medical Malpractice Caps (Healthcare Costs Rise in Texas).
Is this a good time for me to say, "I told you so?" Back in January 2011, when the Republicans took control of the House, their first order of business was to read the Constitution, and pledge to defend it. At that time, I wrote:
But will Republicans really follow the Constitution when it comes to tort "reform?" My bet is no, based on a history of Republicans trying to limit consumer access to the courts. One academic favored by the right wing, Richard Epstein, arrogantly refers to the constitutional right to a civil jury trial as a "procedural feature."
So there you have it. The Republicans are once again trumpeting tort "reform" despite the fact that it violates their own political theory of smaller federal government, despite that it grants protections to those that injure others due to negligence instead of holding them accountable, and despite the fact that it doesn't actually do what they want it to do.
See also: House Attack on 'Death Panel' Doubly Hypocritical (Jay Bookman @ Atlanta Journal Constitution)