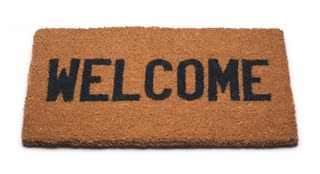 OK, that little post about a letter my brother got from Justice Antonin Scalia about states seceding from the nation seems to have set off quite a bit of activity on political blogs.
(Updated 2/24: It has now hit Hollywood and mainstream press, an item in The Hollywood Reporter being picked up by Reuters and on to Yahoo! News, and now the New York Times)
While I know that the vast majority of you folks will be here and gone in a heartbeat — and perhaps quicker — if you have a hankering to see what kind of stuff haunts my humble corner of the interwebs, you can look at these two "Best Of" posts to get a sampling:
My guess is that, given the nature of the newcomers, last year's Sonia Sotomayor posts, one of which ended out in a Washington Times editorial, will be of some interest. Though my appearance in an editorial for the Economic Times of India (regarding George Bush's dog, go figure), might be a close second.
And Supreme Court aficionados may be interested in this news that I broke some time back, which also involved Justice Scalia: Supreme Court Grants Cert in "Fantasy Baseball" Case; Three Justices Recuse Themselves Due To Participation in High Court League
And feel free to add me to your RSS feed, or follow on Twitter (@Turkewitz). The price is double what you're paying now, but I think I'm worth it.
(originally posted 2/16/10)