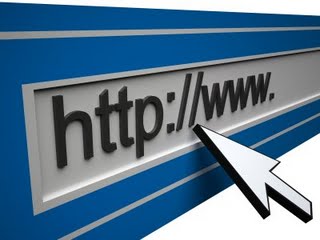 Oprah sues over 50 companies and people for falsely claiming she endorsed various products. But I'm not one of them, and my experience with Oprah's lawyers may be one reason why;
A Swedish newspaper claims that Israelis are kidnapping Palestinians and harvesting their organs. Really. They said that. David Bernstein at Volokh covers the latest version of blood libel;
Scott Greenfield has been wondering why law profs such as Dan Solove at Concurring Opinions tend to ignore the law blogs of practicing attorneys. And Greenfield isn't exactly subtle about it;
Research by Bonnie Shucha in Wisconsin identifies the top 5 ways that legal malpractice occurs. Can you guess the top one before looking? (via Bluestone)
A rare case of a pharmacist going to jail over a botched prescription;
I love these stories: Tort "reform" advocate Fred Hiestand, general counsel of the Civil Justice Association of California, decides to bring a class action suit because his car was towed. All of a sudden, when he's the victim, class actions become a good idea. What a surprise. You can read about more tort reform hypocrites at the bottom of this Texas tort "reform" piece I wrote in April;
Roy Mura tackles an interesting question that pops up every so often, suits between family members. So, can an unemancipated child be held legally responsible to a parent for crashing mom's car into the garage?
New York's Central Park, perhaps the greatest urban park on the planet, was devastated in a freak storm, losing 500 trees;
Model Liskula Cohen won her court battle to learn the identity of a now shuttered website called Skanks in NYC where she'd apparently been slimed as "a psychotic, lying, whoring . . . skank," among other charming things. The author of the site, now revealed to the world, is Rosemary Port, and she responded with this gem as per today's New York Post: "I'm shocked that my right to privacy has been tampered with." Two lessons here: Don't write anything, even under cover of anonymity, that you are afraid to see in the local newspaper (see Flea). And don't pretend to be the victim if you are the villain. You only make matters worse.
And the Seattle Trademark Lawyer hosts Blawg Review #225 from an unlikely spot: The Pikes Place Market in, where else, Seattle.
———————
More:
TortsProf with the Personal Injury Law round -up; and with a call to New York practitioners if they would like to submit for publication in the Pace Law Review;
John Hochefelder has been guest blogging at Point of Law. (A PI guy guest blogging at ground zero for tort "reform?" Who'd a thunk it? Walter Olson, that's who'd a thunk it.) Hochfelder has this piece on baseball and assumption of risk;
Andrew Sullivan on Tort Reform Won't Fix Healthcare; (related stories from my joint can be found by clicking this tort reform link); More at the Washington Independent and Lexington Heraald-Leader;
New York Gov. David Paterson plays the race card, saying New Yorkers don't like him because he's black;
And Sarah Palin tries to jump into the medical malpractice fray and gets destroyed by the Pop Tort.
Links to this post:
stem client roundup for august '09

summer was no reason for stem clients to slow down. here's a quick list of what they were up to in the month of august: in his second post about legal in-sourcing, mcclanahan myers espey llp attorney randy mcclanahan called for an end

…

posted by Steve Matthews @ August 31, 2009 8:25 PM