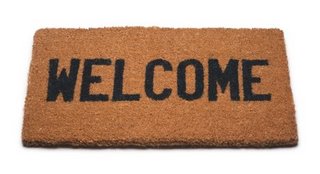 It's funny how one can be in the news without actually being in the news. As mentioned earlier today, the New York Times ran a story about "Sotomayor & Associates" and the fact that she didn't have any actual associates. I wrote that story up back on June 4th, and it's laid mostly dormant since then.
But when the Times failed to credit me with having found this item as they furthered the investigation, other bloggers took notice and the issue of journalistic ethics reared its head.
To my new readers (at least for a day), I welcome you. If you want to know more of the types of stuff I write about here, and whether this obscure little blog should be part of your RSS feed, you can skim this "best of" piece.
Welcome to readers of those that follow (and my thanks to their authors for the inbound links). I'll update this later with further links should the story be of interest to others:
Walter Olson

@ Point of Law:


…the nominee called her very small practice "Sotomayor & Associates" even though it had no lawyers but herself. That would appear to be an infraction, if a minor one, of the relevant New York ethical rules.
Mark Draughn

@

WindyPundit

:


Even if he got the idea from Turkewitz's' blog, he probably considers the idea public property because the primary source for the blog post—Sotomeyor's questionnaire—is available to anyone, and Turkewitz doesn't have any ownership of the story just because he wrote about it first. [Much more at On the Ethics of Sourcing For Bloggers and Journalists]
[New Sotomayor tag added for easy access to all Sotomayor posts]
Links to this post:
blawg review #220

welcome to blawg review #220, rounding up some highlights of the past week from around the legal blogosphere. it's my second time hosting it here at overlawyered, a blog that as its name implies maintains a certain critical distance

…

posted by Walter Olson @ July 13, 2009 3:40 AM




sonia sotomayor "and associates"

[i've edited to make this tighter.] story here and here. eric turkewitz, a new york lawyer/blawger, broke the story. [then professor alberto bernabe, of the john marshall school of law, blogged about it.]

…

posted by John Steele @ July 07, 2009 2:48 PM