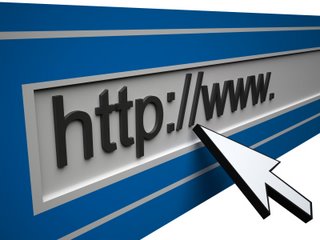 I don't generally agree with Beck/Herrmann at their Drug and Device Law Blog, but when a student publishes a piece in the Stanford Law Review concluding that "the legal profession should consider regulating ex parte blogging" (that stops lawyers from blogging about their cases) they shoot the idea down dead in its tracks.
I often talk about medical mistakes here, since a large part of my law practice has revolved around them. But this is the exact opposite: An ER doc used a handyman's drill to power into a kid's skull to save his life (Scalpel or Sword?).
New York gets it's first cupcake truck. Life doesn't get better than that. Now we got everything.
Rudy Giuliani's kid, Andrew Guiliani, is about to lose the suit he brought after getting bounced off the Duke golf team (for throwing an apple in the face of another player). Scott Greenfield had previously covered it with this sharp note in The Apple Didn't Fall Far From Rudy's Tree:
Too aggressive. Violent tendencies. Inappropriate behavior. Doesn't get along with others. I wonder what caused young Andrew to behave this way?
But the story gets legs because Magistrate Judge Wallace W. Dixon filled his decision (a recommendation to the District Judge) with a Caddyshack reference and golf metaphors about the kid, writing that he:
"tees up his case," but his analysis "slices far from the fairway," and by changing his legal argument Giuliani is "trying to change clubs after hitting the golf ball."
The kid's lawyer, no doubt, wishes he could take a mulligan on his decision to take the case.
At Above the Law, "Roxana St. Thomas" has been writing about what it's like to be laid off from BigLaw, and now ventures into the miserable world of document review as a temporary worker. Given her writing skills, it's clear that her considerable talents are being wasted.
The PopTort has a piece on immunity for in military hospitals for malpractice, and how that immunity creates a lax atomosphere that causes more malpractice. Prof. Jonathon Turley has been a leading critic of the so-called Feres Doctrine that grants that immunity.
Chris Robinette, one of the TortsProfs, has an article out on apologies from doctors after mistakes. Much has been written on this lately, and this is my bit from last year: How to Put Medical Malpractice Attorneys Out of Business.
Also at TortsProf, their 37th iteration of the Personal Injury Round-Up.
The Namby Pamby Attorney has some very interesting ideas on how to cut down on expert medical costs.
An entertaining Blawg Review #212 made its debut this week at Current Trends in Copyright, Trademark & Entertainment Law (and you thought my blog name was long?)
And finally, this is now Memorial Day weekend, the unofficial start of summer with its relaxed dress and BBQs. Of course, it came with a price, and I'm not talking about sales.
Links to this post:
Blawg Review of the Year

Those who took the time and made the effort to nominate their personal recommendations for Blawg Review of the Year 2009 know how daunting a task it is to single out a half dozen outstanding presentations of Blawg Review in 2009.

…

posted by Editor @ February 02, 2010 2:25 PM




Blawg Review #213

always-know-where-your-towel-is (Photo credit to Markbult under a Creative Commons license.) Welcome to the Towel Day edition of Blawg Review! Towel Day began in 2001 as a tribute to Douglas Adams. Some of you may recall that my Blawg

…

posted by Kevin A. Thompson @ May 25, 2009 4:40 AM