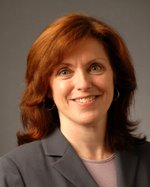 Two weeks ago I wrote about the folks at Drug and Device Law getting a lot of press as a result of Wyeth v. Levine., since they had written with authority on the issue of federal pre-emption in drug and devices cases for so long.
This week it is trial lawyer and jury consultant Anne Reed at Deliberations due to many recent stories on jurors using Twitter, iPhones for research, Facebook, etc. A sampling from Reed yesterday:
The New York Times has a front-page article today that has gotten a lot of attention, in part for the wise comments of Douglas Keene, president of the American Society of Trial Consultants. Meanwhile I've gotten to talk to reporters and columnists from the Associated Press, ABCNews.com, the Philadelphia Inquirer, the Milwaukee Journal/Sentinel's law blog Proof and Hearsay, BBC Radio's The World Today and then their Newshour, and Southern California Public Radio's Patt Morrison Show (Doug Keene was on that one too, with Greenberg Traurig's Scott Bertzyk) — all in the last two days, with two more interviews coming up.
That link, by the way, has a huge round-up of posts on the subject that she has been writing about for some time now.
Using a blog for solicitation is a losing proposition, as the blog is merely an ad, and therefore utterly uninteresting. But if you write about something you enjoy and care about, and write it well, the media may one day come calling. Whether that results in business is impossible to say, but it if raises your profile in the legal community, it certainly couldn't hurt.