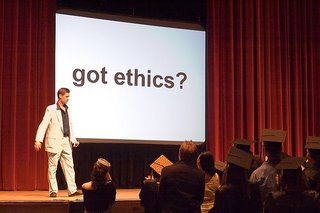 The February 12th crash of Continental Flight 3407 and the law firms that appeared to have violated New York and federal ethics rules have previously been chronicled here (see posts below).
But now there seems to be a new entrant: The 50+ lawyer San Francisco based firm of Leiff Cabraser is now running ads via Google that appear under the search "Buffalo Plane Crash." The ad looks like this:
Buffalo NY Plane Crash
Aviation law answers from
leading, national law firm.
www.LieffCabraser.com
A pdf of the search result is here: /BuffaloPlaneCrashSearch3-17.pdf
Clicking the ad this afternoon brings up this page of the Lieff Cabraser site pitching their services:/LeiffCabraserSite.pdf
While New York's 30-day solicitation rule has run its course, the federal 45 day rule has not. As per 49 U.S.C. 1136 (G)(2):
(2) Unsolicited communications.– In the event of an accident involving an air carrier providing interstate or foreign air transportation and in the event of an accident involving a foreign air carrier that occurs within the United States, no unsolicited communication concerning a potential action for personal injury or wrongful death may be made by an attorney (including any associate, agent, employee, or other representative of an attorney) or any potential party to the litigation to an individual injured in the accident, or to a relative of an individual involved in the accident, before the 45th day following the date of the accident.
I assume that, if push came to shove, the firm would try to claim that running advertisements does not meet the definition of solicitation set forth above.
Previously at my site on the ethics of internet solicitation by attorneys:
Photo credit: Jordan Husney (via Flickr)
Links to this post:
march 25 roundup

driver on narcotic painkillers crashes car, lawyer says pharmacists liable [las vegas review-journal]; who's that cyber-chasing the buffalo continental air crash? could it be noted san francisco-based plaintiff's firm lieff cabraser?

…

posted by Walter Olson @ March 25, 2009 7:20 AM