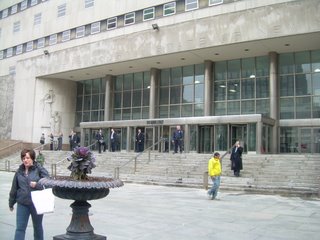 I enjoyed doing the photo essay from the Queens courthouse in December so I did another. Today's subject is the Brooklyn Supreme Court (aka Kings County), complete with religious and legal iconography, New York City signs and architecture, and Justice Marsha Steinhardt, who permitted the photograph from chambers. Click the images for much better views.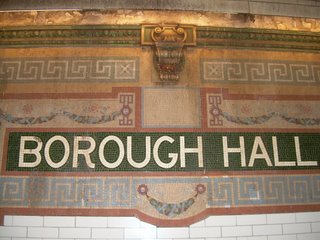 The courthouse stop on the subway is Court Street-Borough Hall, that serves seven subway lines. The first part of the station opened 100 years ago. The signs are mosaics. The ancient subway station contrasts with the 1958 courthouse.
Outside the courthouse is a Christmas creche, placed by the Catholic Lawyers Guild. Carved in relief on the facade of the courthouse is Moses with the Ten Commandments. Do these present legal issues?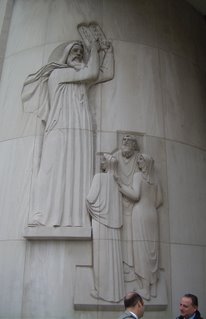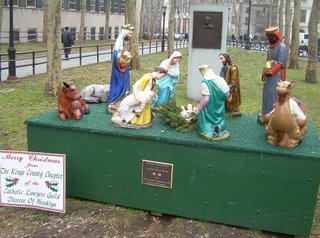 Inside the courthouse, my preliminary conference (where initial discovery schedules are set) runs into a small issue for which we need a ruling, and we head upstairs to see Justice Steinhardt.
The case: Brain damage following hip replacement surgery.
The issue: Defendant's request for a medical authorization for the medical insurer.
The objection: It would include items unrelated to the case.
The ruling: Request denied with leave to renew after depositions.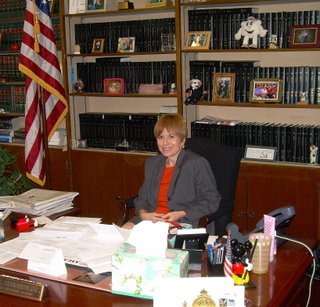 A day in the life of a courthouse and a trial attorney.