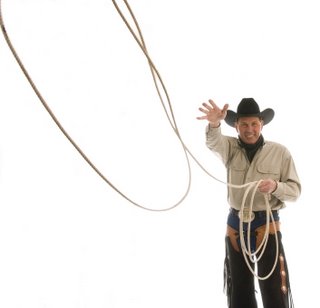 The New York Personal Injury Law Blog brings you the week that was:
We start with pre-litigation issues:
I've covered Texas with some frequency recently (see: Texas Tort "Reform" and the New York Times, Round-Up #31, Round-Up #33). And so, following up, a Houston Chronicle article discusses a lot of doctors angry at the state's medical board for its aggressive investigations, which started when Texas also granted some immunity for negligent conduct with its tort "reform" (via Kevin, M.D.). The number of disciplinary actions brought against physicians has nearly tripled since 2001.
And since we're starting with the Lone Star State, you might as well check out Texas medical-blogger GruntDoc writing on one of his favorite topics, "defensive" medicine that is actually good care. The cardiac death of a 33 year old man waiting for hours in the ER without tests tends to put things in sharp focus. Don't miss the comments;
The Boston Globe ran a piece last Friday on the efforts to curb medical malpractice in Massachusetts;
The New York Times Blog ran a piece on the emotional toll of medical malpractice victims, raising once again the issue of doctors saying they are sorry (via Ben Glass);
As the story of beef tainted with eColi continues to grow, Bill Marler tells us that not only are the Canadians having problems with the same beef, but the left hand of the Canadian government doesn't know what the right hand is doing (are we exporting bureaucrats in addition to beef?);
From bad beef to bad products, the Consumerist says over 14 million products have been recalled due to lead contamination so far this year;
Two stories from the I'm Sorry Department: Jacob Goldstein at the WSJ Health blog asks, Does Medical Liability Mean Never Saying You're Sorry? While The Medical Quack reports on the flip side: An actual apology from a hospital for its medical malpractice;
The myth of arbitrary medical malpractice verdicts continues at White Coat Notes (via Kevin, M.D.) despite research that shows juries actually favor doctors and that plaintiffs rarely win a weak case. Nevertheless, even in the face of empirical evidence, we should expect immunity-seekers to continue propagating the myth of frivolous litigation;
Medtronic heart defibrillator leads were in the news last week after a recall (Personal Injury Round-Up #34), and this week again on the front page of the WSJ. Cardiologist-blogger Dr. Wes discusses the ramifications;
And in my own neck of the woods, disbarred New York personal injury attorney Richard Boter pleads guilty in court to stealing $148K from clients, a result that came out of the New York District Attorney's probe into the use of runners to recruit clients (see previously: New York Personal Injury Attorney Probe Catches Another Ambulance Chaser);
And in to litigation we go:
The family of a 12 year-old New Yorker has filed a $25M Notice of Claim (notice of an intention to sue) against the City of New York for releasing the MRSA (a drug-resistant staph infection) infected boy from the emergency room of a city hospital, who later died. The amount, by the way, is well in excess of anything the judiciary would allow even if awarded by a jury. And 10,000 hand sanitizing pens are about to get distributed to city school kids in a sign of deep worry and possible panic regarding the MRSA infections;
A trial lawyer reflects on being called for jury duty;
An Arizona doctor accused of medical malpractice when three different people died during or after liposuction, has fled, according to Ron Miller;
Returning to Bill Marler, he is less than amused when Nebraska Beef, defending itself for selling eColi contaminated meat, decides to sue a church that served its tainted product;
Jeremy Colby reports on the growing body of law regarding the constitutionality of the Graves Amendment (granting immunity to auto renting and leasing companies from vicarious liability) with a New York lower court ruling that upholds the law;
Newdorf Legal has suggested questions for experts at depositions (rules in your jurisdiction may vary as what is allowed, but a good list to start with);
On Halloween, Proof & Hearsay reports that an entire jury in a lead paint case came in dressed in judicial robes (via Deliberations);
John Day discusses what happens to the verdict when counsel misbehaves in front of the jury;
A disastrous fire that killed 100 people at The Station nightclub in Rhode Island in 2003, set off by fireworks while the band Great White was playing, has resulted in additional settlements, as per TortsProf Bill Childs;
From the Trial Technology Department, Mac users get a quick tutorial on using Keynote to make blow-ups for the jury at The Trial Technologists View (via The Mac Lawyer).
And finally:
Enjoy the weekend.
(Eric Turkewitz is a personal injury attorney in New York)
Links to this post:
posted by Tom @ June 30, 2009 11:31 PM