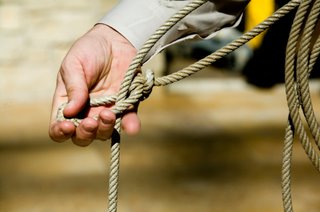 The New York Personal Injury Law Blog brings you the week that was:
We start, as always, with pre-litigation issues:
Adam Liptak in his Monday Sidebar column for the New York Times takes on the very high price of Google ads for attorneys, mostly those who deal with personal injury. Cited in the article are blawgospheric regulars Ted Frank, Walter Olson and Prof. William Childs. Oddly absent from the column is any interview with people who actually run the ads;
Following up on the Texas tort "reform" issue in the October 5th Times (see Texas Tort "Reform" and The New York Times and Personal Injury Law Round-Up #32), there are two letters to the editor worth noting: Kenneth E. Raske, President of the Greater New York Hospital Association printed in the Times and Jay Harvey from the Texas Trial Lawyers Association (which the Times apparently declined to run, but is offered via Bob Kraft's P.I.S.S.D.);
And Stephanie Mencimer at The Tortellini points out that of all those docs heading into Texas, none seem to be going to the poor counties, just the rich ones already stocked with docs, with more on the subject from Perlmutter & Schuelke;
Kia Franklin at TortDeform has a piece on the White Coat of Silence, with medical practitioners at health care giant Kaiser Permanente being punished for reporting negligence concerns over their colleagues;
Anne Reed tackles the subject of ferreting out anti-Semitism in voir dire over at Deliberations, fresh on the heels of comments made by David Duke in drag while on the Donny Deutsch show;
Doctor Anonymous reports that a dentist charged with fondling the breasts of 27 women has his defense ready: It was medically necessary (via Kevin, M.D.).
And on to some actual litigation:
A federal judge has allowed suits against airlines to go forward that charge them with causing deep vein thrombosis when a passenger complained of pain from a cramped seat and was denied the opportunity to move to a less-cramped space (Justin Scheck, The Recorder, via Law.com);
New York's high court has refused to recognize the independent tort of spoliation of evidence, according to Thomas Swartz at New York Legal Update;
In Pennsylvania, the Supreme Court said a podiatrist can not testify against an orthopedist in a bunion surgery case, according to Leon Aussprong (M.D., & J.D.) at his new Philadelphia Medical Malpractice Lawyer Blog;
In New York, about 9,000 ground zero workers may be near a billion dollar settlement (Daily News via TortDeform);
That potential settlement comes as the first of the September 11 suits gets set for trial (see: September 11 Judge Says Families Should Settle And Move On) before Judge Alvin Hellerstein, in the Southern District of New York. He made pre-trial rulings on the damages phase for the remaining 16 claims — which will precede the liability phase in hopes of encouraging settlements — according to this New York Times report;
Colin Miller makes his Personal Injury Law Round-Up debut with a post at EvidenceProf regarding the suit against Lindsey Lohan, and the admissibility of a police report (I also note that under New York law the result he suggests would likely be different) (via TortsProf):
Last week a jury returned with a verdict of $134.5M in compensatory damages against Wyeth related to its hormone replacement drugs Prempro and Premarin (Personal Injury Round-Up #32). Then the jury said "Oops!" because it had included punitive damages in its award, and so it reduced the award by $100M. And what did they then do in the punitive phase? To no one's surprise, they gave the money right back. (Howard Erichson at MassTorts, with more at Pharmalot);
Emergency room physician Shadowfox ruminates on a $5.4M medical malpractice verdict in the state of Washington over at Movin' Meat, and says his first instinct is sympathy for the doctor, not the family of the decedent (via Overlawyered).
And finally…