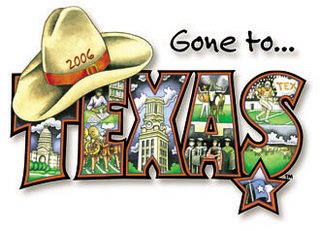 The New York Times reports today on the huge increase in doctors flooding into the Texas since medical malpractice damages were severely capped in 2003. Want to know what else has gone up? Patient complaints and actions against doctors by the Texas Medical Board.
The article quotes an official as saying that disciplinary actions have risen only 8 percent. But is that really true? Not when I look at the numbers.
Here's the quote buried on page 2:
Since 2003, investigations of doctors have gone up 40 percent, patient complaints have gone up 25 percent, and disciplinary actions about 8 percent, said Jill Wiggins, a board spokeswoman.
Maybe that official isn't looking at these statistics. Nor, apparently was the New York Times.
Total Disciplinary Actions:
2002: 187
2003: 277
2004: 256
2005: 304
2006: 335
If you measure from 2002, the last full year before the caps were imposed, then disciplinary actions rose 79%. If one is going to do a "before" and "after" comparison that seems the likely year to use.
If, on the other hand, you are trying to spin the New York Times to claim only a minimal change, then you ignore the rapid increase over four years and minimize the damage by only discussing the change from 2005 to 2006.
By the way, 2007 isn't shaping up much better, with 88 doctors disciplined at the Medical Board's August meeting, 30 in June, 34 in April, and 41 in February. That's 193 so far, with two more meetings to go, on a pace to well exceed the 2002 numbers.
So Texas is clearly getting more doctors. They just might not be the ones you want.
See also:
(Eric Turkewitz is a personal injury attorney in New York)
Links to this post:
Texas Medical Malpractice Reform and More Docs, part 2

Last week we posted about the New York Times article on the alleged influx of doctors as a result of Texas's medical malpractice reform. Since then, the New York Personal Injury Blog has chimed in (with interesting stats that we wish we

…

posted by sbrennan @ October 11, 2009 3:52 PM




stories that shouldn't get away, part i

a guestblogger will be joining us momentarily, and i'll be posting less over the holidays. meanwhile, my pipeline is still backed up with items from the past year that deserve a more serious treatment than a hurried roundup mention

…

posted by Walter Olson @ December 20, 2007 12:05 AM




the downside of the texas cap on medical malpractice damages

arguing in favor of tort reform, a recent new york times article noted the influx of doctors into texas after medical malpractice damages were capped in 2003. however, in a recent blog post, new york personal injury lawyer eric

…

posted by Tom D'Amore @ October 10, 2007 6:14 AM




More tort "reform" commentary

The NYT had a story on Friday about an increase in the number of doctors in Texas, which is being claimed by tort "reformers" as proof of their success. I've been over this ground plenty of times, so I'm going to cede the floor to the

…

posted by Charles Kuffner @ October 07, 2007 9:57 AM




More Docs Messin' w/ Texas… While Texas Messes with Patient …

On the cover of today's NYT, medical malpractice tort "reform" in Texas. Although you've got to get two-thirds into the article to reach it, the article does include some voices of reason to offset its healthy dose of tort "reform"

…

posted by Kia Franklin @ October 05, 2007 1:46 PM




texas tort "reform" and the new york times

cross-posted from new york personal injury law blog: the new york times reports today on the huge increase in doctors flooding into the texas since medical malpractice damages were severely capped in 2003. want to know what else has

…

posted by Eric Turkewitz @ October 05, 2007 12:16 PM