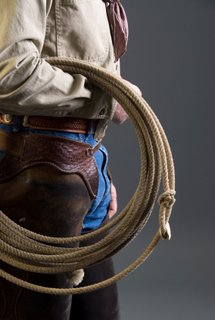 The New York Personal Injury Law blog brings you the week that was:
Let's start with what's really important. Me. I'm pleased to announce that this blog (and this round-up) has been added to an electronic law library at Western New England College, School of Law via their monthly Cybercites. Thanks to TortsProf Bill Childs (who was also added) for the heads up.

And now off to the races, with a top-heavy helping of tort "reform" pieces from various states:

Ben Glass gives an example of the harshness of Virginia's tort "reform" law that caps both economic and non-economic damages, which sacrifices the most badly injured on the alter of insurance company profits; and Wisconsin's harsh "reform" statute that forces the taxpayers to pick up the tab for repeatedly negligent doctors;
Out of California, J. Craig Williams at May It Please The Court looks at the same tort "reform" issue in California, and the immunity for negligence so many medical practitioners now enjoy;
In Texas, Dr. Forney Fleming, a leading tort "reform" advocate that seeks immunities and protections for defendants and has done the talking head bit on TV for the cause, turns out to have been reprimanded by the Texas Medical Board on one case and accused by the Board of providing substandard care to at least six others. You can get lots of the gory details at TortDeform, The Burnt Orange Report, and Perlmutter & Schuelke, including that he has also been sued at least 14 times and admitted to practicing medicine while drugged up. But hey, you know that it is all really the fault of those darned plaintiffs' attorneys, right? Stay low so the black helicopters don't get you;
Texas tort "reform" also landed on the front page of today's New York Times, with a focus on the huge increase in doctors flooding into the state. But did the Times blow the story on the escalation of disciplinary actions also occurring? I hit that subject earlier today with links to many other bloggers on the subject;
And at Overlawyered, tort "reformer" Walter Olson addresses Fred Thompson's opposition to congressional limits on liability on federalist grounds. Those on my side of the bar may be surprised at Olson's opinion;
Meanwhile, Anderson Cooper this week presented Insurance companies fight law on punitive payouts on CNN, as the industry fights back against a law that punishes them for bad faith. No Fault Paradise ruminates on just how such a law would work;
Moving on to the problems of those injured in accidents, a new report referenced by Stark & Stark, finds that those who have suffered a brain or spinal injury are 33% more likely to file for bankruptcy;
From the Department of Dangerous Crocs: Are the popular shoes dangerous on escalators? A rash of accidents and injuries, reports the Southern California Injury Blog, have been appearing around the nation and could give rise to product liability suits;
We'll need good shoes to climb the ivory tower to visit TortsProf Sheila Scheuerman, who has a useful list of the 10 top downloads in tort and liability law from the Social Science Research Network;
And from the Department of Blown Apologies: Thomas and Friends customers were sent an apology for lead paint in their toys. And a gift!!! Which was painted with…ahem…lead paint. Story at The Consumerist.
And off into litigation we go…
Arkansas prepares a $600M lawsuit against pharmaceutical makers for marketing off-label uses of their goods (Lawsuits and Judgments);
Greedy Trial Lawyer has info Allstate being the "Good Hands People," at least for those that accept their low ball offers, and the trial starting this week against Allstate for fraud. The Poppe Law Firm Blog also has coverage. I previously asked about "Allsnake" here.
Tony Seebok at FindLaw continues with the second of his two-part series on Vioxx and whether class action certification is appropriate (part one is in Round-Up #29 with other Vioxx posts): When Is A Class Action Superior to Multiple Individual Lawsuits?;
When 21 million pounds of ecoli tainted hamburger beef gets recalled, it is time to check in with food poisoning guru Bill Marler for the scoop, and yes, the lawsuits against Topps have already started. And late-breaking news, the company is going out of business, proving once again the ruthless efficiency of capitalism: If you screw up, your company goes down;
A furious federal judge has levied up to $5M in sanctions against defense counsel and their clients in a medical insurance class action (via ABAJournal);
In Kentucky, a case against McDonalds regarding a strip search has gone to the jury, with Kentucky Law Review providing many links. Hans Poppe was interviewed by local television for the story, and gives his opinion. (Addendum: Late-breaking, according to an email from Hans, there is a $6.1M verdict against McDonalds with $1.1M in compensatory damages and $5M in punitive damages);
In Miami, a retained surgical sponge has resulted in a $2.4M medical malpractice verdict;
Isiah Thomas, James Dolan, and the owners of the New York Knicks, have been hit with an $11.6 million punitive damage award for sexual harassment in a New York courtroom. Ted Frank at Overlawyered complains the award is too high, but of course the award must still pass judicial review at the trial court level and an appeal. The case is far from over;
Isiah Thomas and Clarence Thomas. Both about race and both about sexual harassment and both at the same time. What were the odds? Bridget Crawford at Feminist Law Professors ties together the two Thomases and sexual harassment, as does Megan Izen at RaceWire, Lisa Takeuchi Cullen at Time-blog, Kia Franklin at TortDeform and Michael Dorf at Dorf on Law (my own thoughts on the judge are here: Is Clarence Thomas Playing the Race Card Again?)
But litigation sometimes keeps going, even after verdict or settlement. Alexandra Lahav at MassTorts covers the story of New York's continuation of prisoner strip searches in violation of a prior settlement, that may affect tens of thousands of people.
And finally:
Enjoy the weekend.
(Eric Turkewitz is a personal injury attorney in New York)
Links to this post:
nastygram: don't you dare post this nastygram on the web

ted has briefly mentioned (oct. 8) the recent doings of an outfit called dozier internet law, whose cease and desist letter to a consumer-complaint site not only demanded that the site take down certain statements about dozier's client,

…

posted by @ October 12, 2007 1:06 AM




what is dozier internet law's donald e. morris's motive?

i am not a lawyer. but i am interested in law, and two posts at new york personal injury attorney deserve mention. both relate to dozier internet law, the lawyers for directbuy that sent a copyrighted cease-and-desist letter to a blog

…




lawfake backlash: directbuy + dozier internet law

as i wrote on dreaming 5gw, these are some of the many blogs: community of information and technology experts,; esoteric appeal,; i hate linux,; legal fixation,; new york personal injury law blog,; online liability blog,; overlawyered,

…




lawfare backlash: directbuy + dozier internet law

posted by dan tdaxp. many blogs, including. community of information and technology experts,; esoteric appeal,; i hate linux,; legal fixation,; new york personal injury law blog,; online liability blog,; overlawyered,; slashdot,

…

posted by @ October 09, 2007 12:15 AM




lawfare backlash: directbuy + dozier internet law

posted by dan tdaxp. many blogs, including. community of information and technology experts,; esoteric appeal,; i hate linux,; legal fixation,; new york personal injury law blog,; online liability blog,; overlawyered,; slashdot,

…

posted by @ October 09, 2007 12:15 AM




lawfare backlash: directbuy + dozier internet law

posted by dan tdaxp. many blogs, including. community of information and technology experts,; esoteric appeal,; i hate linux,; legal fixation,; new york personal injury law blog,; online liability blog,; overlawyered,; slashdot,

…

posted by @ October 09, 2007 12:15 AM




here come the crocs suits

the comfortable footwear can apparently lead to "shoe entrapment" accidents at the tops and bottoms of escalators, attracting lawyers' interest. (southern california injury law blog, oct. 1)(via turkewitz). more: earlier escalator suits

…

posted by @ October 09, 2007 1:11 AM