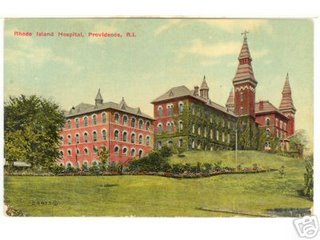 Does Rhode Island Hospital have a problem? For the third time in six years (and the second time this year) a surgeon has operated on the wrong part of the brain, the Insurance Journal reports.
The latest act of medical malpractice occurred on an 86 year-old man who was bleeding between the brain and skull, but the surgeon operated on the wrong side. (It was not the same surgeon as the other patients.)
As a result, the state's Health Department has required the hospital to hire an independent consultant to review its neurosurgery practices and to have a second physician double-check surgery plans.
According to Dr. Peter Angood of the Joint Commission on Accreditation, wrong site surgery is "a persistent problem in American healthcare," despite years of efforts to combat it. "No patient wants to have the wrong procedure, and we need to do whatever we can to prevent that."
Rhode Island Hospital, by the way, is the larges in the state and affiliated with prestigious Brown University. One would think a place like that would have some pretty well-oiled procedures to make sure such mistakes do not occur.
So why, then, does it continue to occur?
See also: Wrong-site surgery case leads to probe (Boston Globe)