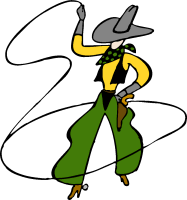 The New York Personal Injury Law Blog presents the week that was, taking you from pre-litigation through verdict and appeal:
Before heading into the courtroom, we look in on risky conduct that leads to lawsuits, check to see that the courthouse doors are open, and that we've selected the right attorney for the job:

We start with drugs, as Byron Stier at the Mass Torts Litigation Blog reports that Amgen and Johnson & Johnson, manufacturers of Epogen and Procrit, may have to cut back the over prescription of the drug. Why was it over prescribed? Well, the New York Times reports that millions in "rebates" were given to doctors who administer the drug. Of course, one man's rebate might be viewed as another man's kickback. Think the over prescribing and the, uhh, "rebates" are related? Jacob Goldstein at WSJ Health Blog writes it up at Anemia Drug Rebates to Docs May Spur Overuse;
Epogen, by the way, is a favorite of counterfeiters. So from the risk management department, we bring you the dangers of counterfeit drugs, also featured on the front page of the New York Times this week;
Prof. Stier reported on another drug issue this week, as he wrote of Mothers' Depakote Use Linked to Mental Deficits in Children;
And lastly on drugs this week, Ed Silverman at Pharmalot reports that Purdue Pharma agreed to a whopping $634M fine for misbranding the powerful narcotic, OxyContin In addition, three executives including its president and the top lawyer pleaded guilty for the misbranding; Howard Erichson discusses the likely impact on other OxyContin cases;
From drugs to food: KFC got some good news when a federal judge tossed a case against it, that was based on KFC concealing the fact it was using transfat. Scott Greenfield at Simple Justice reports on what he considers finger-licking good news. I guess even criminal defense lawyers have to eat. An in-depth view of the KFC case is done at the Drug and Device Law Blog (Beck/Herrmann). True, fried chicken is neither a drug or a device but I guess it's close enough, and these guys have to eat too;
From mere risk to real loss: Why do hospital patients call lawyers? Some like to think it's always about the money. But the reality is that the emotionally devastated know that money is often meaningless. At Paul Levy's Running a Hospital, he reprints an award winning essay from Cameron Page, entitled "You Lied To Me." It's not just a heart-breaking example of loss, but shows the circumstances under which that loss may be seen as betrayal;
And Tales Of An Emergency Room Nurse writes a headline that succinctly speaks to her concerns after a patient dies after discharge from the ER: Call The Malpractice Lawyer Quick; (via Kevin, M.D.);
Since we're hanging out in the ER at the moment, you can check out CharityDocs' tale of unrelenting horror as he tries to get a child admitted in Dereliction of Duty. It would make a nice law school exam of issue-spotting, if it weren't a real-life Danteseque tale of parents, doctors and administrators all facing down one very angry doctor trying to save a beaten child from limbo or worse;
We're hiring a lawyer now, because we think it's clear there's a problem, and we need to make sure we have the right one for the job…but you probably wouldn't want the firm that ran this miserable ad representing you…for anything…(via Overlawyered)


Before heading into litigation, we check in with Jon Coppelman at the Workers' Comp Insider for a look around California and proposed legislative changes, in California Apportionment: Pennies for your Pain?
Our case hasn't settled and we believe we have the all-clear for litigation, so off we go:
This lawsuit started in an unusual way: Racial epithets were being spewed by a nursing home patient, leading to allegations of abuse. Before you get outraged, consider that the patient suffers from dementia (via Illinois Nursing Home Abuse Blog);
And yet more unusual, Kevin Underhill at Lowering the Bar brings us Cardinals Fan Sues Over Botched Tattoo:
Finding an expert is one thing, finding a good one that won't get torn apart on cross-examination is another: From American Medical News (via Kevin, M.D.) — In search of truthful testimony: Scrutinizing expert witnesses;
Ben Stevens at South Carolina Personal Injury Law Blog lays out some strategies for pursuing products liability cases;
But wait. Are we in the right court? Philip Morris is again in the Supreme Court, not testing the limits of punitive damages, but as Tony Sebok relates at FindLaw, about its claim the case should be in federal court instead of state. The claim in Watson v. Philip Morris is based on the thin argument that, because the cigarette company performed the tests rating the tar and nicotine in "light" cigarettes that are the heart of the plaintiffs' suit, they themselves were acting as "federal officers" since the tests were required by the Federal Trade Commission. Ergo, federal court;
Sometimes our cases settle, such as this $7.4M settlement for 305 Louisiana patients who said they had unnecessary heart procedures;
But ours didn't settle, so let's go pick our jury. Have a question about it? No problem, because the National Center for State Courts just released a wealth of data on the subject. How extensive? More Americans Than Ever Serving on Juries. Most Comprehensive Study of Jury Practices Ever Conducted. Sounds good to me. (via Deliberations)
As our trial starts, the courtroom is tense, the anxiety palpable. In part of an extraordinary medical-legal series, pediatrician (and blogger) Flea repeatedly let loose with his observations and emotions regarding his own medical malpractice trial: as defendant in a wrongful death case. Jury selection is now complete, and he reflected on the jurors chosen and the traumatized parents. Except that Flea has now taken down some, though not all, of those the posts on the subject. Why has he chosen some, but not all? With the death of a child at stake, it is clear Flea's trial is not just about money, as David Nieporent at Overlawyered likes to think. Will the nail-biting drama end in verdict or sigh-producing settlement? I'm guessing we haven't heard the last of this. (Addendum, 5/15/07, the site has now been taken down completely);
With our trial underway, we have to worry not only about our questions, evidence and witnesses, but about naked attempts to influence the jury by passing out "newspapers" to jurors on the issue of tort "reform," as discussed by NPR in Texas Newspaper Accused of Tort-Reform Bias (via TortsProf);
Part of trying the case is the time-honored exercise of pacing the hallway. Why? Because the jury is deliberating and there is nothing for you to do but wait, wait, wait, as the folks trying the Equal v. Splenda case are now doing, as discussed in the Legal Intelligencer (Law.com) in: Splenda's Not Equal, But Is It Separate From Sugar?
We have the verdict, now will we withstand appeal? In New York, I wrote how an intermediate appellate court knocked down the verdict in this AIDS phobia case from $592,5000 to $250,000, and in doing so dismissed all claims for post traumatic stress disorder starting at six months after her exposure, under the theory a person shouldn't be any further emotionally damaged;
Meanwhile, in Massachusetts, our TortsProf William Childs tells us this plaintiff sees his $2M libel verdict holds up at that state's highest court;
And in San Francisco, the retrial of a tobacco case that I mentioned in Personal Injury Law Round-Up #10 that had resulted in an increase in compensatory damages from $1.7 to $2.5M, has now also resulted in a punitive damages award of only $250K compared to the original $20M;
With the week done, we pack our trial bag up and go home with some weekend reading:
Enjoy the weekend.
(Submissions for next week's edition may be made to blog[at]TurkewitzLaw.com)