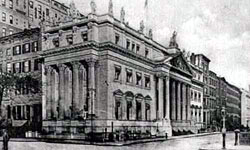 This New York medical malpractice action was brought for a baby with Down's Syndrome, for the extraordinary expenses of raising the child. (An action for "wrongful life" is not allowed on grounds of public policy.)
Defendant moved for summary judgment based on the existence of Medicaid to pay for the child's care. The Appellate Division, First Department, said no way:
[T]he availability of Medicaid should not operate to preclude the recovery against the tortfeasor any more than the availability of health insurance under similar circumstances. We noted as well that such cost should not be borne as a public expense where judgment may be recovered against the culpable party.
The case is Mercado v Institute for Urban Family Health.