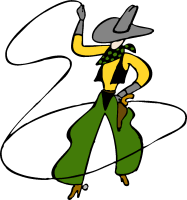 The New York Personal Injury Law Blog presents the week that was:
We'll start with pre-litigation issues and risks that we see:
William Childs at TortsProf brings us the dueling "state rankings" from the US Chamber of Commerce (worst states for litigation) and the American Association of Justice's (formerly ATLA) sharp response with a list of the "ten worst states to get sick or injured in". (With criticism of that sharpness by Stephanie Mencimer at The Tortellini, and more from Law.com)
Were you given the best drug for your illness? At MassTorts, Byron Stier writes of Pharmaceutical Industry Influence on Doctors. The peddling of drugs to doctors by Pharma was big this week and covered also at the Public Library of Science, in Following the Script: How Drug Reps Make Friends and Influence Doctors. Here's a sample quote, that you shouldn't read if you are on meds:
It's my job to figure out what a physician's price is. For some it's dinner at the finest restaurants, for others it's enough convincing data to let them prescribe confidently and for others it's my attention and friendship…but at the most basic level, everything is for sale and everything is an exchange.
Other articles on the cozy relationship between docs and Pharma at WSJ Health Blog, the New England Journal of Medicine, and Pharmalot. Do you still have confidence in the prescription you were given?
And there's yet more on drugs at Tom Lamb's Drug Injury Watch as he discusses the high number of adverse drug reactions in hospitals, some of whom were given the wrong drug or the wrong dose;
Over at TortDeform, New York State Senator Eric Schneiderman blogs on the 44,000 and 98,000 hospital deaths each year attributed to preventable medical errors, and his sponsorship of legislation that would require doctors to inform patients when significant medical errors take place;
So what makes people call an attorney after a bad experience? Often is it is anger. Or a sense that a trust was betrayed. Paul Levy at Running A Hospital brings a classic complaint from a patient about the care he was rendered in Who can blame him? The patient is apparently also a physician. Imagine how a patient without medical training would feel;
As we sit in the office and sort through the medical records of an unhappy potential client we consider taking for litigation, both we and the medical profession need to be mindful of HIPPA. Thankfully, we can turn here to Jayne Juvan's Health Law Update, as she has information on HIPPA violations, in particular violations of the Privacy Rule and enforcement by the FDA's Office of Civil Rights;
Into the onset of litigation we go: With Howard Erichson at MassTorts reporting that class action lawsuits against Menu Foods, maker of the tainted pet food, are piling up fast. (I had previously written that individual claims might cost more to prosecute than they are worth.)
From pets to people, we go to the recent food poisoning outbreaks in the news that occurred with peanut butter and spinach. This has resulted in a troubling new issue: That the FDA knew of the contamination problems for years (Washington Post via TortsProf);
As we litigate along, we hope our clients are candid with us, unlike this woman who claimed to be permanently paralyzed but was videotaped walking down the street with a cane. As this case shows, litigation can be expensive, in oh so many different ways;
Now on toward trial: Medblogger Flea opens a rare and enlightening public window into preparing for cross-examination for his malpractice trial two weeks from now, in Flea Takes a Screen Test and What Do Malpractice Juries Care About? (Flea seems to have good counsel on how to conduct himself, but not such good counsel when told medical facts matter only 3% of the time);
Flea will be happy to know, however, courtesy of Charles Toutant at the New Jersey Law Journal, that juries tend to side with doctors. This is also covered this week at the Orlando Injury Blog, from Tony Caggiano (Orlando Medical Malpractice Lawyers Find Truth in Jury Bias Study) and was previously covered here (with link to original source);
As the trial starts, we take a few tips from James W. McElhaney at his monthly column in the ABA Journal about how needing themes when you talk to jurors during the trial;
Since we are now standing in the well of the courtroom, Anne Reed at Deliberations has a nice primer on exposing a lie from a witness. You would correctly presume that shouting at the witness is not one of the methods that works with jurors (or anyone else, for that matter);
From cross-exam to summation, we move to Lowell Steiger at the Los Angeles Personal Injury Law Blog and this story of highly prejudicial arguments by the defense that warrants a new trial after a defense verdict: Defense Tricks: Frivolous Lawsuits? I Think Not (hat tip to TortDeform);
With our trial over: Tiffany Sanders at The Total Injury Blog deviates from the blog's usual fare of verdicts and settlements to note that their entire content is being scraped by another blog. One day these intellectual property issues will result in litigation for sure, if it hasn't happened already;
Since the case is resolved, by settlement or verdict, we turn to legal fees (if any). Two posts from Andrew Bluestone's New York Attorney Malpractice Blog on legal fees when the first hired attorney is discharged, in Attorney Fees and Termination, and More Fee Issues;
Legal fees come up in another context, as Walter Olson discusses at Point of Law, this being the issue of government hiring private sector counsel on contingency, setting up a conflict between the neutrality a government attorney must have, and the zealous advocacy that private counsel is ethically bound to provide; In another posting he plugs this round-up as "Invariably worth reading," no doubt knowing I am a sucker for flattery and will now have to buy him a beer if we meet;
As we empty the trial bag with our week done: We welcome a new blogger cutting his teeth at Massachusettes Auto Accident Blog (via California Personal Injury and Insurance Blog). Let's hope they follow the sage advice of Kevin O'Keefe and refrain from making it just another "Call me if you are injured!" island of self-promotion, but instead an interesting, linkable and integrated site. Unless, of course, that island of blogospheric purgatory is the desired result.
And finally, Evan Schaeffer's Legal Underground collects some hits from the past with his description of different types of lawyers, for some kick-off-the-shoes weekend reading; (Schaeffer also plugged the Personal Injury Law Round-Up last month…if this keeps up, I'll move from Z-list blogger to Y-list. And owe a few more beers.)
Enjoy the weekend.
(Submissions for next week's edition may be made to blog[at]TurkewitzLaw.com)