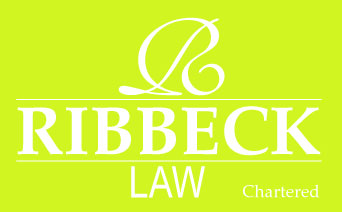 Chicago based Ribbeck Law was sharply bench slapped yesterday and threatened with sanctions by Cook County Judge Kathy Flanagan over the motion it filed regarding missing Malaysian Airlines Flight 370. The motion had allegedly been made to identify parties to a potential lawsuit that it intends to file in the United States.
Noting that similar Ribbeck motions had been rejected previously regarding air crashes in San Francisco and Laos, Judge Flanagan was not kind to Ribbeck. Via the Chicago Tribune:
"Despite these orders, the same law firm has proceeded, yet again, with the filing of the (Malaysia crash) petition, knowing full well there is no basis to do so," Flanagan wrote.

The judge said she "will impose sanctions" if Ribbeck Law continues to make such filings.
While the firm claims it "expects" to represent half the victims, this seems (to me) to mere huckstering and puffery to obtain clients. The basis of my opinion? Repeat conduct.
We start with this, from the Tribune, regarding the missing Malaysian plane:
The first petition, filed March 25, named as a plaintiff Januari Siregar, who was described as the father of missing passenger Firman Chandra Siregar, 24.

But the plaintiff has turned out to be an uncle at odds with the rest of the family, and a spokesman for Siregar's real father told the Tribune in an email Monday that he had not authorized Ribbeck Law to take legal action in Chicago.
From there we turn to the fact that the firm has put out press releases regarding its filing. Why put out press releases? As a way of trying to get a message to other victims that says, "Hey! We're already handling this case, why not come to us?"
And from there we roll back further to last year when the National Transportation Safety Board reported the Ribbeck firm, in connection with the crash landing of Asiana Flight 214 in San Francisco, to the agency that regulates attorneys for further investigation of its online communications and in-person meetings with passengers. This was, presumably, referring to its disciplinary commission.
According to this Associated Press article, Ribbeck was the only firm that warranted such referral (as of the time it was written). The referral came because because the NTSB "received an unspecified number of complaints about solicitations since the July 6 accident that killed three Chinese teenage girls and injured 180."
I have also used this blog to present evidence of Ribbeck violating both a federal 45-day anti-solicitation law for aviation crashes as well as New York's 30-day anti-solicitation rule for personal injury matters. The firm, for example, set up a website  and ran Google ads for the purpose of soliciting victims from the crash of Continental Airlines 3407 in Buffalo in February 2009. The contact person was attorney Monica Kelly. Other firms had also erred by doing this, as I noted in a February 16, 2009, posting.
A week later I followed up, and it wasn't pretty for the firm. All the other firms had yanked down their ads, having been caught doing what they shouldn't. Did Ribbeck? See: Ribbeck Firm of Chicago Still Soliciting Buffalo Plane Crash Victims?
And there is much more. From the Chicago Tribune two days ago:
In a recent commission action that is public, however, Kelly was recommended for censure last month for allegedly continuing to try to represent a survivor of a 2009 Turkish Airlines crash in the Netherlands that killed nine passengers and crew. The survivor had sent a letter terminating the relationship, records show. Kelly has appealed the decision.

According to commission records, Kelly also was accused of improperly soliciting that victim, who walked away from the crash but later learned he'd suffered a broken back and other injuries. The man testified that four people came to his home in 2009 as he was recuperating in bed, set up a projector and pitched him on Ribbeck's prowess as an aviation litigator, according to the records. In its written ruling, the panel said there was not enough evidence to sustain those charges.

In 2008, Kelly's brother and partner in the firm, Manuel von Ribbeck, was cited while working for another firm he allegedly posed as a Red Cross worker when he approached a man who'd lost his wife and daughter in a plane crash in the Bahamas.

The man alleged von Ribbeck invited him to a nearby hotel, where a projector had been set up and literature about the firm he was working for was passed out. The man told his lawyer, John Ruiz of Miami, who later filed a complaint with the disciplinary commission.
James Healy-Pratt, from London-based StewartsLaw, which is also dealing with these issues, gave me his thoughts on yesterday's order threatening Ribbeck, given the fact that the airliner is still missing and that such lawsuits are often kicked out of US courts. He said he was:
surprised and confused with the premature legal activity in Chicago State Court. This was especially so, given that the airliner is still missing to this day, and the public fact that some 10 years of US Federal Court decisions have kicked out real lawsuits, on forum non conveniens motions, in foreign air disaster cases just like MH370. What was not surprising was the swift, decisive, and no-nonsense response of the Chicago State Court in dismissing the baseless lawyering, and promising sanctions for any repeat performances. This was an unwelcome and insensitive distraction for many of the families of MH370 at a very difficult time.
Other aviation lawyers are also outraged.  From this Reuters article:
Several U.S. aviation lawyers and experts called the Ribbeck filing premature and a publicity stunt, since the details of the plane's disappearance were still largely unknown.

Justin Green, a lawyer with competitor aviation law firm Kreindler & Kreindler, said the filing was "nothing short of outrageous."

"Without plane wreckage, victims' bodies and any substantial evidence of cause or potential motive, there is simply no way to determine liability at this point in the investigation, and any legal counsel should recognize that," he said in a statement on Monday.
And Robert Clifford, who also litigates aviation disasters, had last week predicted Ribbeck's motion in the missing Malaysia case would be tossed out of court. He told Inside Counsel the filing was "grossly premature and without foundation." He also described it as a "publicity stunt."
There is a big downside to putting out press releases, filing frivolous motions to garner press attention and using the web to solicit clients in violation of federal and state rules. And that downside is that it may pique the interest of others who have strong opinions on ethics.  It isn't only victims and their families that are watching.