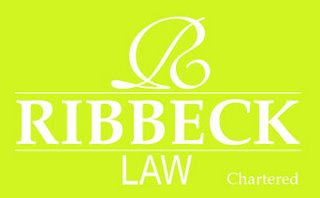 I was all set this morning to write that the lawyers I found last week running Google ads regarding the crash of Continental Flight 3407 near Buffalo had all been pulled down. There were seven law firms involved: Three from Chicago, two from Philadelphia, and one each from Houston and New York. I had done a Google search while on vacation in Florida on Saturday and, when I found none, asked Scott Greenfield to run one in New York in case there was some regional difference in the Google algorithms. He also found all the ads gone.
But as I sat down to type this morning I did one last search and, lo and behold, a search of "Flight 3407" finds that the Ribbeck Law Firm of Chicago has an ad again, and they seem to determined to make themselves a test case of New York's 30-day anti-solicitation rule. This is the firm that built a site specifically for this crash, www.Continental3407.us.
It's worth noting that the web site has now been modified. This come-on previously appeared on the site after expressions of sympathy:
Please feel free to contact us at 1 312 xxx-xxxx or 1 312 xxx-xxxx should you
have any questions. You can also send an e-mail to Monica Kelly(aviation
law) at [email protected].
Operator Colgan Air, as
Continental Connection
The modified site no longer screams at people to call them, but expresses condolences and tells people how to contact them in more subtle ways. You can see the old version here and the new version here: RibbeckFirm-modified site.
Thus, in modifying the site, the firm apparently seems to believe that they stepped over the ethics line with a flagrant solicitation, in violation of New York's 30 day anti-solicitation rule and the 45-day federal anti-solicitation rule (depending on the fed definition).
But the firm may also likewise believe that running a Google ad designed to appear for a "Flight 3407" search inquiry with the overt part of the solicitation now removed, will somehow save them from the ethics rules.
The un-tested ethics rules would seem to say otherwise. Ribbeck seems to fail on all four prongs of New York's definition of solicitation. Note in particular the very troublesome section "b." It is troublesome due to the difficulty sometimes in defining "the primary purpose" of a communication. According to Ethical Consideration (EC) 2-18 of New York's Code of Professional Responsibility:
A "solicitation" means any advertisement:
a) which is initiated by a lawyer or law firm (as opposed to a communication made in response to an inquiry initiated by a potential client);
b) with a primary purpose of persuading recipients to retain the lawyer or law firm (as opposed to providing educational information about the law) (see EC 2-6(c));
c) which has as a significant motive for the lawyer to make money (as opposed to a public interest lawyer offering pro bono services); and
d) which is directed to or targeted at a specific recipient or group of recipients, or their family members or legal representatives. (emphasis added)
Since Ribbeck had flat-out asked people to call when they set this web site up, though, they will be hard pressed to claim that solicitation of victim's families was not the primary purpose.
Other posts I've made on this subject, dating back to the start of this blog and continuing through with the splash landing in the Hudson of Continental Flight 1549 until the present:
Links to this post:
march 5 roundup

uninjured patients of california, unite to demand the money you have coming to you! [russell jackson via pol]; lawyer's nastygram to blogger patterico: how dare you talk to my witnesses as part of your research on my case?

…

posted by Walter Olson @ March 05, 2009 9:35 AM