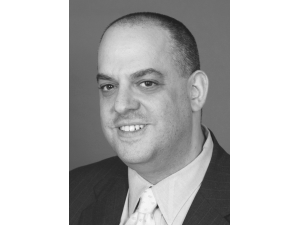 Yesterday I re-tweeted something that Ted Frank wrote over at Point of Law; a piece about lawyers whining about no work. His point — after noting that he started up a successful public interest law firm dedicated to objecting to class actions that don't treat the plaintiffs well — was that there were many good causes out there for lawyers to get involved with. Get off your ass, he effectively said, and go find a cause to represent.
The main point that I took, before he addressed a myriad of potential legal issues, was how much he enjoyed what he was doing as opposed to the career track toward academia he had anticipated. He wrote that he
discovered how much I like litigation when I have autonomy and don't have to make arguments I don't believe in, and discarded the idea of writing law-review articles no one would read. Today I have two attorneys working for me, a fascinating docket, and get to argue more appellate cases every six months than I did in my entire ten-year BigLaw career.
Frank's political views, of course, are not universally shared, particularly by members of the plaintiff's personal injury bar. But he did address, as I said, a number of issues that could be raised by lawyers looking for new career tracks.
There are three different reactions that I've seen, though I think the last one might be the most important…stick with me here, because this time I have an actual point to make.
The first reaction to the Frank piece came  from Max Kennerly (First Lesson For New Plaintiff's Lawyers: If It Was Easy, Everyone Would Be Doing It). Kennerly is always a good read, and he gets into the nitty gritty of the details of the clients and lawyers actually meeting each other:
plaintiffs' law firms don't just discover viable legal claims somewhere in the world and file them, they only enter the picture after clients find and hire the lawyers. Marketing lawyers is hard work.
He goes on to discuss — and I won't give it all here because I think you should head over to his site and read it yourself — the extraordinary difficulties of the entire contingent fee arrangement and trying to fund mass actions:
Frank is arguing for inexperienced, poorly capitalized lawyers to dive right into expensive and prolonged complex litigation involving procedural mechanisms (e.g., the class action) and causes of action (e.g., antitrust) that are routinely attacked by no less a force than the United States Supreme Court against defendants with essentially unlimited resources, like "Ivy League schools" and "the Obama administration."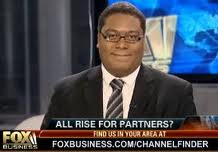 The second objection comes from Elie Mystel over at Above the Law. First he identifies the problem:
the problem is that "the reason" most people went to law school was "money." The "cause" most people signed up for was "risk-averse earning potential." Frank is essentially telling a group of mercenaries to find a cause they believe in and fight for free for a time, and then the money will come. And it'd be great advice except for that fact that most mercenaries didn't get into the business for a cause, they're in it for the cash.
But from there Mystel digs deeper and points the finger at the law schools that teach legal theory, as opposed to the actual practice of law. Young, unemployed lawyers are simply not up to the task of doing what Frank advocates because they've never been taught. He notes:
Not everybody has the skills to start their own business, and it's not like law school spends a lot of time — or any time whatsoever — teaching and training people in the art of making money with a J.D. Heck, there are hard-working, incredibly intelligent partners at law firms who have no freaking clue how to market themselves or their legal expertise. We call them "service partners," and they'd probably be working for the hourly rates of an SAT tutor if it weren't for "rainmakers" with business savvy who know how best to turn talent into money.

Scraping clients together is hard, not everybody knows how to do it, and law schools aren't teaching people.
And finally, there is a third objection that I didn't expect, and the one I consider most important. This one comes from "Michael" on Twitter, who was displeased that I (and Dave Waterbury) re-tweeted Frank's piece to begin with:
@Turkewitz @dewesq55 Really? Sending a link advocating undercutting standard fees on contingency fees = asking for a race to the bottom.
That is correct, I re-tweeted something even though I had disagreements with parts of it and even though Frank has a long history of being a tort "deformer" whose political views I oppose. And you know what? I once hired him as my attorney anyway. I explained that in detail a few years ago: Turkewitz v. Yahoo (Meet My Lawyer, Ted Frank).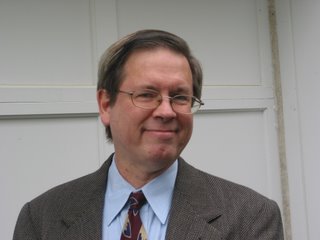 Now the point I wanted to make — I told you I would get here: When I was just a baby blogger, some six years ago, I was irritated by some point or article that Walter Olson noted at Overlawyered and wrote a response. And Olson proceeded to give me the best damn lesson in blogging that I ever received: He amended his post to say, and for an opposing view, see Turkewitz. WTF?
"The enemy" had just given me link juice and readers. It took just a heartbeat to fully comprehend the nature of the blogosphere. We are not islands unto ourselves, but this is an ongoing conversation. Nor is this a conversation to be had solely among those with whom we agree. What good is that?
Unlike many politicians (and arguing spouses) that simply talk past each other, barely even acknowledging the position of the other, Olson engaged. And with less than a year under my belt, he then added me to his blogroll (which I wrote about).
Frank wrote something that was interesting. People responded. They may agree or disagree with him, but this is what makes for a vibrant blogosphere. Let us celebrate.
Why is this important? Because many still don't get it, with social media gurus telling clients to fill their blogs with all manner of Google friendly search terms regardless of the dreck it produces. This is a favorite topic of people like Scott Greenfield and Brian Tannebaum.
Look at the four faces you see in this post. That, my friends, is how blogging is supposed to be done. Break out the boxing gloves and debate the merits and to hell with what the social media gurus tell you about how Google thinks. Google, you may be surprised to learn, could be a tad smarter than you think.