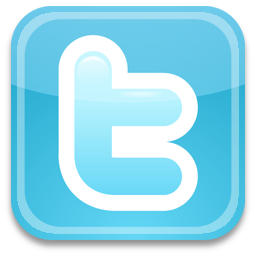 Lawyers love to write. And write. And write. Some "briefs" go on for dozens of pages, with the author often scrambling around in search of an issue, much to the pain and frustration of the reader.
Does using Twitter help, given that writers are constrained to only 140 characters?
Yesterday I tweeted a story from the NY Post about a  lawyer that wanted to exclude all Jews from a jury, claiming that with his militant Islamist client "that there's going to be inflammatory testimony about Jews and Zionism, I think it would be hard for Jews to cast aside any innate antipathy."
But despite the limitations of Twitter, and the highly charged nature of the lawyer's claim, a few lawyers were able to brief the subject anyway:
Max Kennerly took a shot:
Seems to me he could cure most of the assumed problems in voir dire, w/o categorical exclusion RT @bcuban@Turkewitz http://bit.ly/10tvuNP
And then Ted Frank:
@MaxKennerly @bcuban @turkewitz Inducing error at this trial gives client free bite at apple; if guilty verdict, new lawyer gets reversal.
And David Sugerman:
@tedfrank Huh? I'm no crim law expert, but invited error. Def gets reversal for getting relief def sought??@MaxKennerly @bcuban @Turkewitz
And Ted Frank again:
@DavidSug @maxkennerly @bcuban @turkewitz Ineffective assistance; plus defendant has standing to raise constitutional injury to juror.
Of course, because each lawyer was using the @ symbol to copy others, they were each using even less than the full allotment of 140 characters.
Did they do a full and complete job discussing the story? Of course not. But using very few words each of them undertook the most essential part of lawyering: issue identification. Because if you can't identify issues, you won't succeed writing any kind of brief.
Twitter, while a pretty big waste of time for many, can also be used as a teaching tool. If you force lawyers to state their case in 140 characters, it forces them to remove extraneous information and argument.
Legal writing guru Bryan Garner teaches lawyers to frame their issues in just 75 words. If you can't do that, he argues, you haven't sufficiently identified the issue and simplified your writing. Think of Twitter as a more extreme form of Garner's 75-word rule.