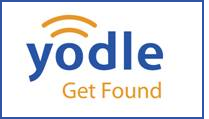 Want to see something funny about attorney advertising?
Try Googling this phrase:
Our commitment to you is to go the extra mile to win your case, and we take that pledge very seriously.
The result, pages and pages of lawyer websites using the exact same quote, can be seen here.
A big old hat tip to Mark Bennett of Houston who was taking a look at the advertising skills of a company called Yodle that sells websites to lawyers.
Are you using Yodle? And do you think you are getting what you paid for by having the same content as so many others?
Yodle's slogan is "Get Found." OK, I found you. Do you think I'm impressed?
——————–
See also:  Yodle Lawyer Marketing Sucks (Bennett @ Defending People)
Related: