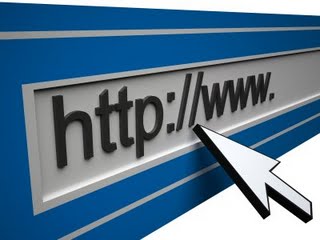 Let's clear out the old in-box of things I'd like to blog about but never found the time for (because Martindale–Hubbell, Yahoo and FindLaw sucked out my recent time here).
And so, without any attempt to organize by subject or in any other rational way:
If you pay the cost of medical care, should you (or someone else?) get the benefits? (Walter Olson @ Point of Law);
Which is better for a law professor, a PhD or actual experience as a lawyer? Both Marc Randazza and Scott Greenfield have sharp opinions, with dozens of comments that follow;
Opinions on lawyers ethics and honesty dropped 5% in one year. Why? And does it matter? (Tannebaum @ My Law License);
Personal injury cases are not funny. People get hurt. But when a moose head falls on someone in a bar, it's hard for some to wonder how the moose got loose…Did anyone blame Sarah Palin? And was it Woody Allen's moose? (Kevin Underhill @ Lowering the Bar, the Gothamist, and NY Mag);
It was nice to be included in the ABA Blawg 100, as I previously noted, but now it seems some are so desperate to win that votes are for sale (@ Simple Justice)
What value is Twitter to a personal injury lawyer? Is it zero, or just close to zero? (Mark Zamora @ A Georgia Lawyer)
Someone in Florida gets steamed at lousy treatment from Route 60 Hyundai, they send a cease and desist letter, and then get a sharp lesson in the Streisand Effect and some brilliant legal writing from Marc Randazza (@ Overlaywered)
Criminal defense lawyer Norm Pattis writes about Another Year in the Trenches, and man, can this guy write. Just one small piece:
Summoning fight is usually not hard for me. I was born on the other side of the tracks and know firsthand how thin the line that separates me from the folks I represent. And for all my bold irreverence, I know a truth Christians know: All have sinned, and fallen well short of the glory of God.

But I am having a hard time summoning fight just now. I am tired, discouraged and filled with misgivings about the law and my role as a lawyer…
Grrr. Bark. Woof. Good dog. (Wise Law Blog);
Blawg Review # 241 came on Pearl Harbor Day from Infamy and Praise;
Blawg Review #242 at Liklihood of Confusion, inspired by the Festival of Lights, was a joy;
Blawg Review #243 from Silverman Sherliker came out of London;
A round-up of the Blawg Reviews of the past year, and a time to vote for the best one.
And now, since Mrs. NY PI Blog is yelling at me to get off the damned computer and come have a drink, best wishes to all for a happy and healthy new year. (Except you, FindLaw, I'll see you Monday morning.)