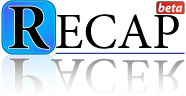 PACER is the federal court's system for electronic filing (Public Access to Court Electronic Records). And it is now getting easier and cheaper to access tons of filed documents with a new tool from the do-gooders at Princeton University. And this will, in turn, open up new windows of opportunity for thieves to steal data and identities from court files.
Currently, one method of dissuading thieves is the 8 cents per page charge that PACER charges. While that is little more than chicken feed for most cases, the money would add up quickly for thieves trying to download court files in bulk and then go hunting for data and identities to swipe. When you think about it, most every deposition contains tons of background information on people, and that says nothing about the numerous other filings that could contain additional valuable data. I wrote about this last month in Client Privacy and the Courthouse File:
Those records may contain social security numbers, birth dates and places, maiden names, kids names, schools attended, and the answer to almost any other type of "security" question that people ask in order to verify identities.
But as Carolyn Elefant writes at Legal Blog Watch, the times they are a changin' as The Center for Information Technology Policy at Princeton University has started its RECAP the Law project. "RECAP" is PACER spelled backwards, and it seeks to "recapture" the law. It does this by a little Firefox program that adds every downloaded (and paid for) document to an online repository, making it easier (and free) for others to access data. RECAP describes itself like this:
RECAP is an extension (or "add on") for the Firefox web browser that improves the PACER experience while helping PACER users build a free and open repository of public court records. RECAP users automatically donate the documents they purchase from PACER into a public repository hosted by the Internet Archive. And RECAP saves users money by alerting them when a document they are searching for is already available from this repository. RECAP also makes other enhancements to the PACER experience, including more user-friendly file names.
Elefant is a fan of the system, as are others. With PACER, you need the name of the case in order to obtain a document, throwing an extra hurdle in the way of searching for information. RECAP allows for word searches, thereby opening it up wide to go record hunting. RECAP is easier and cheaper. (Update: According to comments, the Google search feature is now disabled for this very reason.)
With so many people in favor of this new system to access the court files (see links below), I'm left to play the curmudgeon and give the concept of easy access a big thumbs down.
Now I'm not against this based on any issue of legality. Court files are public records, after all. The hurdles in obtaining records had both a pro and con. The easier they are to access, the better for lawyers and litigants. But it's also easier for the criminal element.
So consider this post a big, fat yellow caution banner about what types of information gets filed. A simple hospital or doctor's office record that is annexed to a routine discovery motion, for example, may be all a thief needs to steal an identity.
While those that deal with public policy issues may rejoice in the easy worldwide availability of information filed in my local courthouse, the lawyer in the trenches had damn well proceed with even more caution than before for every paper and exhibit that gets filed. Ease of use is generally lauded by all. But the failure to recognize its downside could result in significant damage to a client.
See also:
Links to this post:
privacy concerns raised about recap

okay, i am definitely late to the game on this one, but there has apparently been a lot of discussion and concern about the new recap system introduced by princeton university. because it costs 8 cents per page to download court

…

posted by Dissent @ August 27, 2009 12:08 PM




information should be free, unless you're already paying for it

quoted text of an email i just received from the clerk of the united states district court for eastern north carolina: the court would like to make cm/ecf filers aware of certain security concerns relating to a software application or

…

posted by Patrick @ August 24, 2009 5:45 PM




posted by Paul Levy @ August 21, 2009 6:30 PM