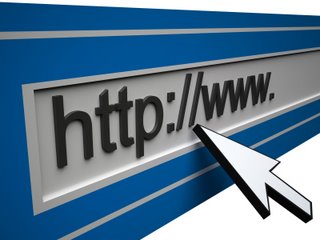 The state of medical care in Texas sees more potential for decline, as two whistle blower nurses are criminally charged after expressing patient safety concerns;
I've written before that the best way to put me out of business is for doctors to say "I'm sorry." Now comes yet another study on the subject;
A $348 wheelchair costs taxpayers $1,200;
William Safire adds to the discussion on "Sotomayor & Associates" in his On Language column in the New York Times Magazine. He also expected questions on the subject;
Nebraska to New York: Your bicameral legislature is a circus. Come watch how a nonpartisan, unicameral government works just fine;
Does this ad infringe on Apple's famous "I'm a Mac; I'm a PC" campaign?
Another lawyer tries to copyright his nastygram. Here's the analysis on why lawyer Martin Singer is full of hot air. With Greenfield (The Lawyer Letter Commandeth), me previously when Public Citizen called the bluff of John Dozier (Don't Post This Letter On The Internet!), The San Diego Reader (If You Use This, I'll Sue) and Overlaywered with more links.
This week The Complex Litigator gave us Blawg Review #221, from the perspective of a class action attorney. Last week it was Walter Olson at Overlawyered with Blawg Review # 220 who, shall we say, may not be as keen on class actions as others.
TortsProf with their 42nd iteration of the Personal Injury Law Round-Up; And in case you were keeping track, I ran 36 of these round-ups before exhaustion got the better of me. Brooks Schuelke did it for awhile, but it was likewise for him too much to do on a consistent basis. So a big tip of the hat to Bill Childs and his merry band of torts professors, not just for the quality of their links but for their stamina as they come up on their one year anniversary of doing it.
And the Naked Cowboy is running for Mayor. Why not?