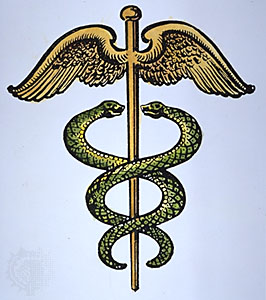 Crain's New York Business reports that Physicians' Reciprocal Insurers, New York's second largest medical malpractice insurer with 25% of the state's doctors, is currently insolvent. The company is in the hole to the tune of $43M.
According to the article, while some insurers get taken over by the State Liquidation Bureau when they go bust, this isn't the case for the medical malpractice insurers.
New York has been having troubles in recent years with rising malpractice rates. Was it because of an increase in claims? Nope. You can read the reason here: Why New York Medical Malpractice Insurance Jumped 14%, and match that with a freeze in further increases by former Gov. Eliot Spitzer during his brief time in office.
Likely contributors to the shorfall:
Artificially low malpractice rates while the market was soaring;
NY previously "appropriating" $691M of medical malpractice insurance reserves to balance the state budget ;
Sptizer caving in to the medical lobby to prevent rate increases.
OK, that was the past. Filled with lousy public policy. Now to the present. Does this mean that the company is in imminent danger of demise? Not according to the company. From the article:
PRI President Anthony Bonomo says that while his company has a "negative surplus" of $43 million, making it insolvent under the state Department of Insurance's accounting rules, it is far from going out of business.

"This is no Ponzi scheme," Mr. Bonomo said. "DOI actuaries will always say the sky is falling." Mr. Bonomo is lobbying for a Senate bill that would allow insurers to switch to a cash-flow basis of accounting.
Also, previously, Eliot's Mess: The Ramifications for Medical Malpractice "Reform" in New York (3/12/08)
Originally published 5/21/09 – Bumped and updated on 6/5/09
—————————————————-
Update – 6/5/09: From the PopTort — Report Shows No Link Between Medical Malpractice Suits and Insurance Rates for NY Docs:
A new report released today and endorsed by a coalition of consumer organizations (including CJ&D!) shows that "despite rising malpractice insurance premiums over the past several years there has actually been a drop in medical malpractice payouts made by New York doctors."