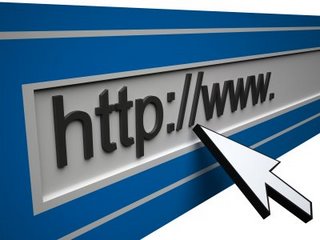 "Our long national nightmare of peace and prosperity is finally over," proclaimed The Onion on January 17, 2001 (via Crime and Federalism) How well did they do in their predictions?
Blawg Review #195 was hosted by On Being a Black Lawyer on MLK Day with a theme of Dream Realized;
Carolyn Elefant at her solo practice site My Shingle just gave away a computer. Do you want to know why?
The Second Circuit hears argument on New York's attorney anti-solicitation rules, and shows skepticism (Law.com). Previously, my analysis as to how some lawyers walk around the ethics rules (New York's Anti-Solicitation Rule Allows For Ethics Laundering and Must Be Modified);
New York Gov. David Paterson ignores my suggestion to pick recently-retired Chief Judge Judith Kaye as Clinton's Senate replacement, and picks Rep. Kirsten Gillibrand after a ridiculously long review process that seemed designed to keep Paterson in the news;
And Steve Jobs is being investigated by the SEC regarding disclosures over his health. Will the SEC want his medical records? (Medical Quack) Can they get the medical records if Jobs doesn't want to cough them up, given HIPAA? And did Jobs open the door to those records being released to the SEC by giving some information (but not all) about his health? Stay tuned, as you can bet we will hear more about that…