I'm irritated. The web site claims that orders "are usually shipped the same day." But it took them five days to ship mine. Since this is ink for my printer, that matters.
Over the last 20 years I have done everything as an attorney from answering the phones and filing papers, to taking verdicts and arguing appeals. I've also taken care of my office equipment, which inclues the utterly mundane act of ordering ink.
InkJet Superstore has ink. So I ordered it. But when I got an email five days after placing the order that it had just shipped, I was steamed.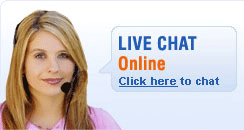 I tried to call, but the customer service number was no longer working.
I tried to email, but there was no email address on the site.
I tried "live chat" and got a human, claiming to be named "Jane." Ah ha! So let's see what happened to my ink:

info: Please wait for a site operator to respond.
info: You are now chatting with 'Jane'
Jane: Hi! How can I help you?
you: I ordered my stuff 5 days ago. Why did it take 5 days to ship?
Jane: I do apologise for that delay. Could you tell me your order number so I cna look it up?
you: 683089
Jane: And what is your name please?
you: Eric Turkewitz
Jane: We experienced a severe delay during the weeks from Dec. 29 to January 10th, this is why your order shipped fiveive days later. I apologise for this inconvenience.
you: Your website says:
you: Orders placed before 3pm PST are usually shipped the same day. (Monday – Friday).
you: I tried to call, by the way, and the customer service number on the website has been disconnected.
Jane: Yes, but as I said, we went thourgh a very big, unforseen, delay. Which is why we couldn't ship a lot of orders within due time.
Jane: Our phone system is down at the moment, we're trying to solve it.
you: What was the delay?
Jane: We had our anual inventory recount opnthe last week of December, which resulted in a huge delay of orders from that week and the week after it
you: If this was an annual recount, why was it "unforeseen?"
Jane: Because we don't prevent how many orders we will have delayed
you: ??? (That didn't seem to make sense)
Jane: The delayed was expected, but we didn't know it was going to be such a delay. Is there anything else you need us to do for you???
you: If you knew there was a big delay, why didn't you at least send the stuff to me by next day delivery instead of ground service?
Jane: I'm sorry for the inconveniece, but we weren't able to do that at the time.
you: That's not a very good answer to an unhappy customer
Jane: I apologise for this problem I really understand your situation.
you: Saying you have delays due to an annual recount and apologizing for me not sending me the stuff pronto, doesn't really answer any question that I had
you: Your site says 100% satisfaction guaranteed. As you might guess, I am not satisfied
Jane: What you can do, if you wish, is return the items for a full refund, when you receive them.
you: Where were these goods shipped from?
Jane: Form Bell, CA, 90201
you: Great, so it will take another 5 days to reach New York?
Jane: Yes.
you: Will you be letting your boss know that s/he has lost the business of a customer, not just because of the initial delay, but because the company then caused further delay by shipping it via ground?
Jane: I will. We always report this issued to our boss. I'm sorry for this inconvenience.
you: By the way, you said you couldn't ship the stuff to me via air after the delay. Why not?
Jane: We can't change the shipping method a package once the order is shipped.
you: But it only shipped today. You knew many days ago you were having long delays. So why wasn't it switched before it was sent?
you: I mean, really, is that any way to treat customers? To make them bear the brunt of your delays?
Jane: This was an unusual situation, I'm so sorry about this.
you: You've already apologized. I'm not looking for another one. I want to know why steps weren't taken to immediately rectify the foul-up. Because if the company can't rectify foul-ups in such a simple manner, there seems to be little reason to trust the company in the future.
you: Hello?
info: Your chat transcript will be sent to [xxxx [at]Turkewitzlaw[dot]com] at the end of your chat.
So there you have it. Delays by the company, and the hope that lots of "I'm sorries" will somehow make the goods appear at my office quicker. I never did get a decent answer as to why an annual recount was unforeseen or why the company didn't ship delayed items by air to make sure the customers got their goods with as little delay as possible.
OK, you've each been warned about this company.