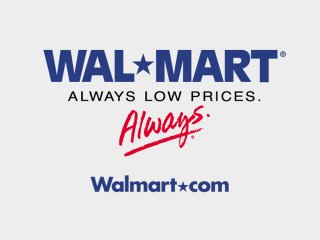 The family of Jdimytai Damour, the Wal-Mart worker that was stampeded to death last week out on Long Island, has brought suit in New York, in Bronx County (where he presumably lives).
The stampede apparently occurred when a group of shoppers waiting in their cars rushed the doors when they opened, clashing with a group that was waiting on a "no-cutting" line. According to this Newsday account, an estimated 2,000 people were there.
A critical issue in the ability to bring suit was a determination of whether he was a Wal-Mart employee or not. Since he was a seasonal worker, I doubted he was employed by the retailer. If he was, then New York's Worker's Compensation laws would have prevented suit, as WC would provide the exclusive remedy. According to this Reuters account, however, the victim was an independent contractor, and not an employee.
I blasted Wal-Mart for the stampede as soon as the news hit for failing to have adequate security. Nassau County police made the same claim. Wal-Mart, however, claims that they had security in place.
Plaintiff's counsel, Jordan Hecht, named Wal-Mart and the mall's owner (Vornado Realty Trust), manager and security firm as defendants in the suit. According to Hecht in a statement he released:
"When they heard of how he was eventually killed, that he died of asphyxiation, they were visibly shaken. They are angry because this was preventable, and have therefore exercised their right to seek justice in the court"
A substitution of parties will no doubt take place in the future after a proper administrator or executor is appointed for his estate.
Ron Miller at the Maryland Injury Lawyer Blog, it should be noted, is a bit critical of the rush to suit, writing:
Do the personal injury lawyers who are trying the case lose credibility with the jury when they know the lawyer filed a lawsuit without knowing all of the facts that are the foundation for their case?
While I would ordinarily agree with Miller about the rush to suit, in this particular case I think there may be justification for doing it as long as the main parties can be identified, as it may bring witnesses to the attention of the lawyers who might not be too keen, for their own personal reasons, of approaching the police. Sometimes, a rush to suit may bring an appropriate dividend for the client.
Addendum: One other potential reason for quickly filing suit; a very angry family may have demanded it. This could be due to a hope that the publicity would hurt Wal-Mart, to see that it would never happen again, and/or to make sure the police did everything in their power to investigate. This is, of course, speculation on my part. But grief-stricken family members may be doing whatever they feel they can under truly horrible circumstances.
Updated:
Links to this post:
"5 minute after" suits and the wal-mart trampling

ron miller at maryland personal injury thinks the filing of suits only days after an event like the long island wal-mart trampling, at a point when key facts relevant to the nature and extent of liability have yet to be brought out,

…

posted by Walter Olson @ December 04, 2008 10:52 AM