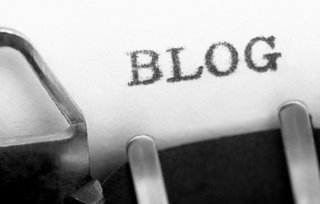 I've been tagged in an Internet meme by David Harlow at HealthBlawg. The objective here is to name five non-law blogs that I find interesting, then tag five other lawyers to do the same.
It probably comes as no surprise that many of the non-law blogs I read tend toward the medical, since much of my practice over the last 20 years has dealt with medical malpractice issues.
So here goes:
Kevin, M.D. – Dr. Kevin Pho is king of the medical blogosphere aggegators. He is to medicine what Howard Bashman's How Appealing is to law;
Pharmalot – All things pharmaceutical, by Ed Silverman;
Capitol Confidential – Political blog of the Albany Times Union, keeping you up to date on event's in this state's capitol, which is no small detail where law and medicine intersect;
Respectful Insolence: The miscellaneous ramblings of a surgeon/scientist on medicine,
quackery, science, pseudoscience, history, and pseudohistory (and anything else that interests him);
Musings of a Highly Trained Monkey – You won't find this emergency room nurse's blog on the list of too many lawyers, but when she gets on a roll, she can quickly earn the laugh, or the teary eye, depending on the day;
So who is being tagged to come up with five of their own?