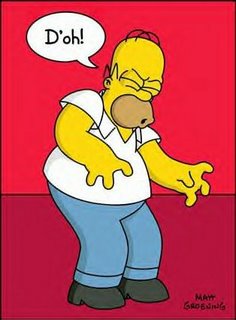 (There is now an update at the bottom of this post. This pleading was never filed.)
Now this is a Texas-sized blunder. In an answer to a lawsuit yesterday, defense attorney David Ayers of Houston called the claimant a "dumbass" and a "fucking idiot." Oops. A copy of the filing is now at Overlawyered.
I will assume, based on the language that was used, that this filing was created as an internal joke at his firm of Werner Ayers, and that it was errantly filed instead of the real McCoy. There is really no other explanation I can think of other than, perhaps, it being intentionally done while in a drunken stupor.
But now what? This is a modestly sized firm of seven lawyers, doing corporate defense work in commercial and tort cases, and here is the type of story likely to get passed around. And around. And around. And that means they need to think in terms of three things:
Sanctions from the court;
Upset clients who aren't keen on their attorneys acting this way; and
Their Internet reputation.
On the first part, it seems that they must pick up the phone and call the judge immediately, if they haven't already done so. Explain exactly what happened, that it wasn't meant to be filed, and hope the judge has a Texas-sized sense of humor. Then beg for mercy. And cite, hopefully, a previously unblemished ethical record.
On the second part, I note from Ayers' biography that he has one client in particular that apparently gives him a lot of business:
David Ayers, partner, serves as national defense counsel, coordinating and defending a mass tort docket across the country for a Fortune 100 company
Call the big client. And all the other big ones too. And the small ones. It's better that they find out from you than to hear than to about it from others. Or from the newspapers.
The third part is trickier. Because it is the type of story to be picked up by a wide variety of blogs, both in the legal blogosphere and in traditional media, and that means that for years in the future when people Google the firm name or the lawyer's name this incident is likely to pop up on the first page. And so picking up a copy of Dan Solove's book, the Future of Reputation on the Internet, would be a wise thing. (Or read it for free.) If they don't understand the potential of such an incident, this book and the potential flurry of blogging on the subject might swiftly bring it home.
So here is what I would do: Create a blog. Why? Aside from there being many good reasons to create a blog, something Kevin O'Keefe writes on often, one that should not go unnoticed is that a well-written blog will eventually knock the screw-up off the first page. In a year it could be very deeply buried for anyone doing a quick, routine look-up of the firm. A dumb mistake just seems less important when it pops up on page five than on page one. So a blog will bring the twin benefits of demonstrating expertise in an area and deep-sixing the blunder. It will take time, but it will happen.
In some fashion this isn't much different than the story of Flea, who was blogging his own medical malpractice trial under a pseudonym and saying things you wouldn't want a jury to hear, only to get busted on the witness stand and then outed on the front page of the Boston Globe. And so the things that I discussed a year ago in Flea and Crisis Management very much apply here also. This is the type of event that they have to be proactive about in order to limit the damage.
Updated 6/6/08): I received a call from a partner at the firm, Scott Raynes. He alerted me that this was an internal practical joke, and that this was never filed. His comment on Overlawyered (#4) is reproduced here:
This was never filed. It was a joke within our office: this fake answer was created and doctored to make it look like it had been filed. It was then forwarded to Ayers, the partner on the case. Once David recovered from the shock and realized it was in jest, he forwarded it to the plaintiff's lawyer (an old friend of his back when they were at Fulbright & Jaworski together) to share in the joke. The plaintiff's attorney called Ayers to confirm that it was, indeed, a prank. There is no such filing in the case.
Scott Raynes
Werner Ayers, L.L.P.
A big thumbs up to the firm on knowing a thing or two about damage control for a joke that went a bit out of control. They've utilized comments on the blogs that referenced it and picked up the phone to make a call to make sure it got immediate attention.