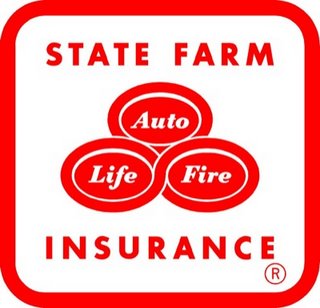 State Farm was hit last week by yet another racketeering lawsuit. The new suit is brought by a patient charging that State Farm was conspiring with so called "independent" medical exam companies to conduct sham exams designed to deprive injured people of benefits under New York's No Fault law.
Unlike the suit brought two months ago (see State Farm Hit With Civil RICO Claim Over Sham Medical Exams), which was brought by a physician charging that his practice suffered as a result of collusion between State Farm, medical exam companies and physicians, this one was brought by a patient and brought as a class action.
The suits arise as a result of New York's No-Fault law, that mandates each motor have insurance that provides up to $50,000 in basic economic loss regardless of fault. This loss includes both medical expenses as well as lost wages, among other things. (In exchange, the injured person surrenders the right to bring suit unless a serious injury has occurred.) As a condition to the treatment that the injured may obtain from their own medical providers, the insurance companies are entitled to force exams by their own "independent" physicians to see if the treatment is necessary. These so-called independent exams may thus be the means by which insurers stop paying for treatment, and has been the basis of these lawsuits.
The suit is brought by Bruce Rosenberg of Bellmore New York, who had also brought the prior State Farm suit as well as another by a practitioner against Allstate (see: Allstate Slammed With RICO Charge Over Sham Medical Exams).
The subject has been smoking hot around here, as one of the defendant doctors responded on this blog with a guest post (see: A Doctor, Sued In Insurance Company RICO Suit, Responds To The Charge). In the comments, other defendants have also stepped forward, and thus far 39 comments have been recorded as the subject sizzles on, away from this blog's main page.
I don't know attorney Rosenberg, but he clearly seems to be taking on an entire industry with these three suits (and one wonders if more are to come from other patients). And if he has the goods, evidence-wise, we may see some remarkable legal action in the year or two ahead.
Hat tip to David Gottlieb who first uncovered the suit and blogged it at No Fault Paradise.
The suit was filed in the United States District Court for the Eastern District of New York. A copy of the suit is here: RICO-Sundahl-v.StateFarm.pdf