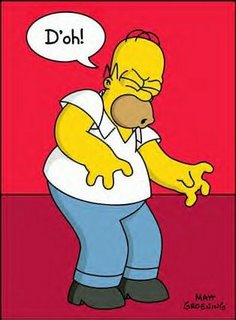 Yesterday Chief Judge Judith Kaye sued the State of New York (among other defendants) in Supreme Court, the state's trial level court. But New York law provides that the Court of Claims has exclusive jurisdiction of suits against the state for money damages. Did New York's Chief Judge sue in the wrong court?
I mentioned this subject quickly this morning as the bottom of a post on the ethical implications of Chief Judge Kaye's legal counsel making a big gift to her and her fellow judges: Free legal services. But it seems that this subject deserves a post of its own. After all, if the Chief Judge and Wachtell Lipton can make such a blunder (if, in fact, it is a blunder) what does that mean?
This quote comes from a footnote out of the New York's Court of Appeals, our highest court and the one Chief Judge Kaye sits on, in a case last year (Haywood v. Drown):
New York's waiver of sovereign immunity is conditioned on submission to the exclusive jurisdiction of the Court of Claims ( see N.Y. Const, art. VI, § 9; Court of Claims Act § 8).
It sits as a footnote because this is well known law. That jurisdiction is for any case demanding money damages, and it seems that Chief Judge' Kaye's suit certainly fits that bill, especially since one of the things the suit asks for is that it be retroactive for a couple of years.
But wait! Having chipped in my two cents yesterday on the subject, I felt a need to continue the exploration, and found I was wrong, wrong, wrong. And the reason is that the constitutionality of the State's conduct is at issue. I now shamelessly crib from a lower court decision by Justice Walter Tolub in 2006 against Comptroller Hevesi and the State (citations have been omitted):
It is well settled that the Court of Claims has exclusive jurisdiction over actions for money damages against the State, State agencies, or State officials acting in their official capacities in the exercise of governmental functions. This is because claims seeking money damages which arise out of actions and determinations made by State officials acting in their official roles are, in essence, actions against the State, for the State is the real party in interest. Court of Claims Act § 9[2] provides the court with jurisdiction to hear and determine claims against the state for the appropriation of any real or personal property or any interest therein.

"However, the Court of Claims does not have jurisdiction over challenges to the constitutionality of statutes, even if such determination is necessary to resolve a claim for money damages against the State. Rather, a declaratory judgment action in the Supreme Court is an appropriate vehicle for challenging the constitutionality of a statute.
So there you have it. That "Doh!" belongs to me.