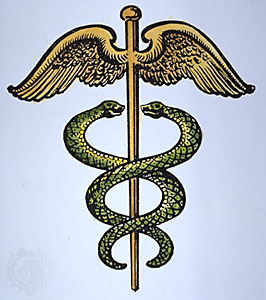 In case anyone wondered why a personal injury blogger was covering the Eliot Spitzer scandal — aside from the fact that his New York office is two blocks away from me and news helicopters are buzzing overhead as he prepares to resign — it's because it may have deep ramifications for medical-legal issues here.
Just two days ago, before the scandal broke, I wrote about 1,500 doctors rallying in Albany. I debunked the myths that the New York Medical Society was using to support artificial one-size-fits-all caps on medical malpractice suits in their discussions with elected officials.
Part of the Medical Society press release, which I didn't discuss at the time, has this quote from Spitzer:
"I look forward to standing with you when we sign these medical liability changes into law."
So Spitzer, who's brother is also a neurosurgeon, was an important ally of the physicians in trying to limit patient rights. Victimized patients will not be sorry to see him go if this was the issue that they held most dear to their hearts.
Assembly Republican Leader Jim Tedisco (R,C,I-Schenectady-Saratoga) had this to say about incoming Governor David Paterson, as he set the bar high:
"David Paterson's life story is, in a word, inspirational. His public record is one of overcoming obstacles, showing true character in the face of daunting adversity and being able to bridge Albany's bitter partisan divide that has, regrettably, widened into a chasm in recent years."

"Governor Paterson knows the meaning of honor and has shown in both his deeds and words that he is a man of the highest public and personal integrity. His inherent decency and desire to put advancing the interests of the 18 and a half million New Yorkers we represent ahead of political partisanship will truly be a breath of fresh air."
Addendum on 3/13/08: Last year, after a 14% medical malpractice insurance hike, Spitzer enacted a medial malpractice liability task force to suggest solutions. It remains to be seen what will happen to it.
More (3/19/08): The National Association of Manufacturers gives its take here: On the Tort Reform Angle, Too Bad about Spitzer