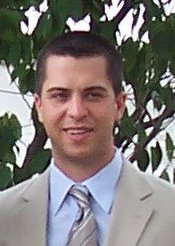 Friends, law stories don't get much better than this. It started with the New York bar examiners losing my test results in the summer of 1985. And it ends 22 years later in the wake of another New York bar exam fiasco, this time with lost essay answers on laptops due to a software glitch. This graduate, who was told that he failed the July 2007 exam, will not be taking the February bar exam being given today. This is his story…
————————————————————-
Guest Blog by Eric Zeni
(awaiting admission)
My experience with the bar exam was previously featured on this blog; in a guest posting, I recounted how I was affected by the software malfunction that caused my laptop to crash while writing the exam and seemingly erased one of my essays. When results came out in November, I learned I failed the exam by four points. I later received copies of my essay responses back and discovered that one of my essays was still incomplete — an essay which I had begun typing and was forced to finish by hand when my laptop crashed. I later learned from the Board of Law Examiner's office that there was some type of a review being conducted, and it was then that I began to seek more information. I contacted Eric Turkewitz because I had seen the coverage he had given to the software malfunction and grade approximation on this blog, and I asked if he had heard about a review. Although seemingly no one had heard of this development, Mr. Turkewitz was helpful and called the BOLE office himself and confirmed the existence of the review, which encouraged me further.
I wrote my request unsure of how it would be received or what I could ultimately expect. The only information BOLE had told me was that the Executive Director would be conducting the reviews. I was well aware that BOLE does not take appeals and that this was uncharted territory. In my request, I explained what occurred on the day of the exam, and I attached copies of emails that I had received from the software company which confirmed that my exam had been uploaded and also from BOLE stating that they were in receipt of all my printed and handwritten essay responses. Despite those assurances, I explained, I discovered that my essay was still missing. I stated how devastating it was to learn I failed the exam, but what an injustice it was to discover that the graders had not graded my complete response. Finally, not knowing what to expect, I respectfully requested that my exam be 'reviewed.'
I waited about two or three weeks without hearing anything. Each time I called the BOLE office, I was told the Executive Director was reviewing the requests and that he would be in touch. Finally, around year end, I asked to speak with the Executive Director, who returned my call later in the day. When I spoke with the Board's Executive Director, John McAlary, he asked if I had any questions before he explained the situation. I told him that while I obviously wanted a favorable outcome, what I desired most was finality and some resolution as the February exam was fast approaching and I needed to know how to proceed.
Mr. McAlary explained that after receiving my request and looking into the issue of the missing portion of my essay, they were able to go back to the software company's computer archives and retrieve my essay. My retrieved essay was then submitted to a grader, who determined that I passed. At that point, the Board had to determine whether or not it would change my result. Finally, Mr. McAlary said that he was happy to be the bearer of good news, and that the Board had decided to change my result and that I had passed the bar exam!
I was amazed. Certainly this was the outcome I had hoped and prayed for, but I never figured it would be possible. Speechless, I thanked Mr. McAlary, who congratulated me, and we ended our conversation. I then told everyone what had happened, and it seemed that everyone else was even more excited than I was. When I shared the news with Mr. Turkewitz, he was very happy and congratulated me for having won my first case, and for having successfully achieved a reversal when BOLE was adamant there was no appeal. It took awhile for it to sink in that I had passed and would never have to study for the exam again. Once I fully realized, I was extremely happy that my ordeal was over and felt vindicated by the good news. I worked too hard this summer to have failed, and to have missed the mark by only four points was heartbreaking. Although I never expected it to be reversed, I was always determined that come what may, I was not going to take that exam again. I finally received my official notice on December 31, 2007, stating I had passed the bar exam and certifying me for admission to the Appellate Division, Second Judicial Department. It was a great feeling to finally have that piece of paper in my hands and I finally felt the joy and relief that I am sure everyone else who passed the exam had felt weeks before.
I truly empathize with those taking the bar exam this week. I've often thought of all the time I would have spent in the law library studying again day and night, and especially since I'd be taking the exam again now. Getting that bad news is devastating, and it takes a lot of strength and tenacity to bounce back from it. In the time since everything has been resolved, I have been eagerly looking for a job. I am looking forward to being admitted and am anxious and excited to begin my career as an attorney.
It took me a long time to decide whether I even wanted to write the conclusion to my story. It's been weeks since Mr. Turkewitz first asked me to do a follow up to my original posting. I've recently had occasion to share this story, and each time I do, everyone seems to enjoy it and people remark what an extraordinary story it is. Although my life would have been much less complicated had I originally received good news in November, I am clearly pleased with the outcome. I am thankful that I passed and that the Board rectified the situation. I owe thanks to Mr. Turkewitz for his advice and assistance, to John and Damian Pieper for their thorough preparation and support, to my friends for their support as we studied for the bar this summer and as this continued to unfold, and especially to my family and girlfriend for their love and support. And most importantly, I thank God that I do not have to take the bar exam again!
–Eric Zeni
————————————————————-
[The idea to write my own story from 1985 came from Above the Law at this post. Had it not been for that request for anecdotes, I probably would not have written the story up and become involved in the issue, and Zeni and I would never have spoken. — E.T.]
Update, 2/27/08: Bar Exam Reversal: How Did New York Bar Examiners Screw This Up?