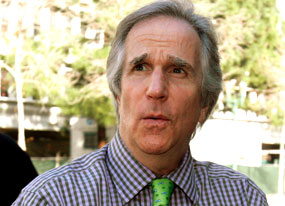 Actor Henry Winkler took the stand yesterday in the John Ritter medical malpractice trial.
According to a story at E-Online, two hours before Ritter was taken to the hospital (where he died of aortic dissection):
"We were talking in the middle of the soundstage," Winkler said. "He was sweating, and told me, 'You know, I really need to get some water.' I went one direction and he went the other, and that was the last time I ever saw him."
More on the story at the LA Times and Huffington Post, among others.
(Hat tip to Christopher J. Robinette at TortsProf)