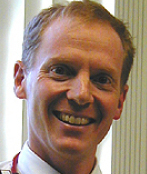 It's been six months since I've mentioned the experience of "Flea," the pediatrician who was not only an award winning blogger, but also decided to live blog his own medical malpractice trial under his pseudonym. He got busted on the witness stand by opposing counsel and the trial settled the next day. Two weeks later, it was on the front page of The Boston Globe (See: Doctor "Flea" Settles Malpractice Suit After Blog Exposed In Court.)
Flea has now given, it seems, his first interview on the subject. It comes in the National Review of Medicine ("Check my blog and call me in the morning"), a Canadian publication.
What does he have to say? From the article:
"No wonder when doctors write, they write namby-pamby noncommittal crap," says Dr Lindeman, "it might get you in trouble someday." His advice? "Don't blog anonymously. For physicians, writing is dangerous. There is something really messed up about that."
And, he adds, don't write about your malpractice trial.