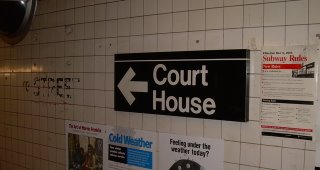 Today I try an experiment. I took a small camera with me to Supreme Court in Queens for a conference with the idea of creating a small photo essay. Will I repeat this? Beats me, but many lawyers never see the inside of a courthouse. And documenting a court's life and times might be fun. And no one else is doing it. At right, the subway sign exiting the F train at Sutphin Boulevard.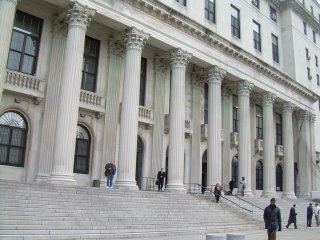 At left, the courthouse as viewed from the north. Form time to time, repossessed homes are auctioned off on the courthouse steps.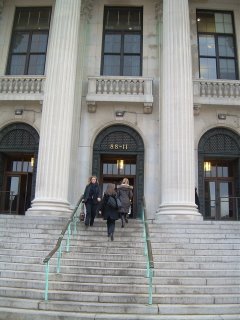 At right, the courthouse entrance. They really don't build them like this anymore.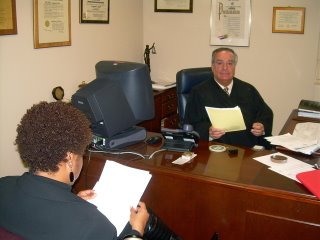 At left, Justice Augustus Agate conferencing today's case in chambers. My thanks to the judge for permitting the picture. Unfortunately, the more informal photo of the judge without the robe was blurry, and that is the one I really wanted since that is the way such conferences often take place.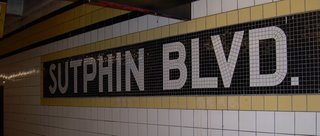 Subway sign. Heading back to the office.
A typical morning in the life of a trial lawyer.