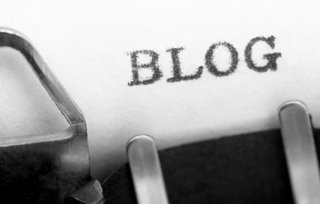 I've avoided doing a post like this for many months, but figured this is the time as one lawyer seems to have stepped over a line from using his blog for commentary or even advertising and gone to outright solicitation of a particular individual.
Kevin O'Keefe first reported on St. Louis attorney Ryan Bradley discussing a local accident and using the name of the injured person in the post heading, in a rather blatant hope that the injured person, family member or friend would Google the accident to see if anything was written about it, find the post, and call him.
Now he has done it a second time in a week, with this post here **
There are, it seems, four types of blogs, though I am using the word "blog" very loosely here since I don't think it truly applies in either #3 or #4:
1. The pseudonymous blogger. Without a real name and contact information, the blogger writes for pure enjoyment and without any business desire.
2. Blogs that comment on the law and recent events the same way as the pseudonymous blogger, but with a name and contact information. Such a blog might have a beneficial marketing side in making the blogger more prominent in the community and be used as a form of legal networking, though I think most that stick with it do it for the pure enjoyment of writing. This is similar in concept to publishing an article in a legal trade, though it is of course much easier to do and isn't peer reviewed. This represents most of the legal blogosphere to date.
3. Blogs that are advertising. These blogs discuss some general matter of the lawyer's practice, or more likely a local accident, and then scream, "call me!" The personal injury sites have many of these, and the "call me!" works to destroy any actual content that might have been posted.
4. Outright solicitation: I don't know what the Missouri ethics rules are on solicitation, but Ryan Bradley's blog postings clearly fit into the solicitation category. He puts the name of the injured person in the heading and the body, and looked up the accident report and insurance information to post that online also. Thus, he goes beyond the mere advertising, and into outright solicitation of an individual. Even if he is ethically secure on First Amendment grounds, what he has done certainly appears scummy and is a close cousin to sending a solicitation in the mail to the house. Or picking up the phone and calling. Or sending a person to the house. Or the hospital. You know where I'm gong with this. Solicitation is but one step removed from actual ambulance chasing.
I don't have the type of site that awards a "worst lawyer of the day," that is more of an Above the Law type of thing, but if I did, Bradley would surely get it.
The irony in all this is that when folks now Google Ryan Bradley of Missouri in the event they do stumble over his "blog" they will also find out what other lawyers think of his solicitations.
Addendum 12/17/07: Attorney Solicitation 2.0 — Is It Ethical?
————————————————————
** This link is via TinyUrl, which will redirect to the blog posting, but due to the masking created by redirection, will not add any Google pagerank to the blog. More on TinyUrl at Wikipedia.
Links to this post:
great moments in client-chasing

injury law firms in st. louis and seattle run promotional blogs for which they've been generating content as follows: a post summarizes (presumably from police or news reports) a recent local road fatality or injury naming the victim

…

posted by Walter Olson @ December 16, 2007 12:02 AM