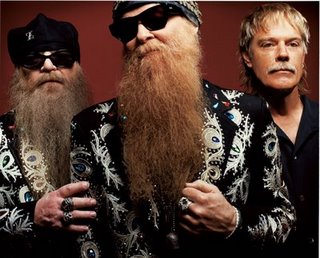 Nine years is a long time to go without a raise. And that's how long New York's judges have gone without. And when I say no raise, I mean they haven't even received a cost of living increase to their $135,900 salary.
So Staten Island's Acting Supreme Court Justice Philip Straniere is letting his whiskers go as his way of protesting.
The story comes out of the Staten Island Advance (hat tip: How Appealing), and here is they money quote on his four-month old beard:
[T]the way things are going, my beard should be long enough by Christmas for me to get work as a sidewalk Santa for some charity."
Since first year associates at big firms blow the judiciary out of the water with the money they make, we can expect a decline in our state's judiciary if this continues.
And if the beard idea gets traction in the courthouses, things could get interesting.
Previously covered:
Links to this post:
judge grows beard in protest of judicial salaries

eric turkewitz's new york personal injury law blog has a post on staten island's acting supreme court justice philip straniere growing a pretty much out of control beard in protest of new york judges failure to get a raise in nine years

…

posted by Ronald V. Miller, Jr. @ December 08, 2007 11:53 AM